We're Wired Differently
Keeley Electronics started with one man – RK himself – at a kitchen table, and grew through garages, storage units and makeshift workspaces to our modern, cutting-edge facility.
We've been making and modding effects for nearly a quarter-century, feverishly chasing down tones, pushing boards, amps and earballs to their limits, streamlining our operation and constantly refining our pedals.
But unlike most of the other big shops, we balance boutique with boundlessness. From enclosures to circuit boards, everything is still made right here in Oklahoma, lovingly assembled by musicians and artists, and shipped worldwide. And we're determined to keep it that way – while also keeping every pedal we sell running.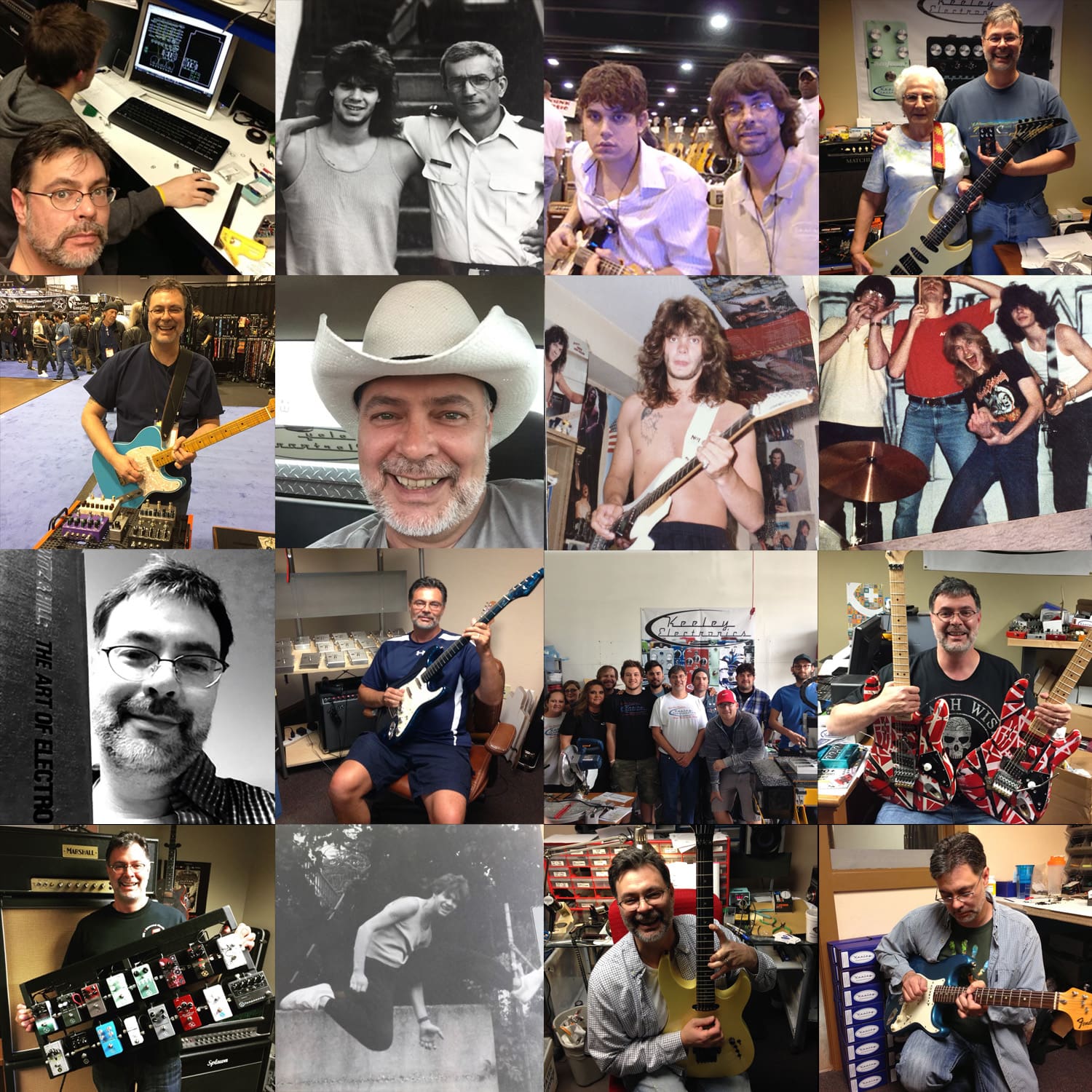 Robert Keeley
Robert grew up in a musical family and comes from a long line of electrical engineers. His father and grandfather were both soldering boards before he was a twinkle in his mother's eye. Talk about the perfect storm brewing for bringing up one of the world's greatest guitar circuit benders…
Robert got his first guitar 1978 – a student model Yamaha acoustic. But we know how rough those acoustics can be on young fingertips. A few years later, his dad (who was in a band) handed down his old Peavey Deuce to Robert. That's when he got hooked, putting in 8 hours a day trying to keep up with the likes of Yngwie Malmsteen and Eddie Van Halen. It's also when he tackled his first mod – on that very same Peavey Deuce.
That was the beginning of a lifelong electric love affair. Through his jobs in the late 80s and 90s, Robert cut his teeth on everything from car stereo and home amplifier repair to industrial video broadcast and medical equipment. He even taught electronics, math and Microsoft Office at Vatterott College – where the students turned out to be a great pool of talent for the burgeoning Keeley Electronics business. This is where the first Keeley Compressor was born.
From there, through a series of storage units, makeshift manufacturing spaces, and one catastrophic fire, Keeley Electronics continued to grow into what it is today, a name loved and respected by artists, players and producers around the world.
Ask anyone who knows Robert, and you'll realize that to know Robert Keeley is to love Robert Keeley – guitar player, circuit bender, effect designer, business owner, electrical engineer, repairman, mad scientist, professor and family man. In fact, the Keeleys are interwoven into the whole Keeley Electronics operation. Robert's son assembles effects, his daughter boxes and his wife manages shipping. His smile is contagious and his passion for electronics is infectious. Small wonder Keeley is what it is today.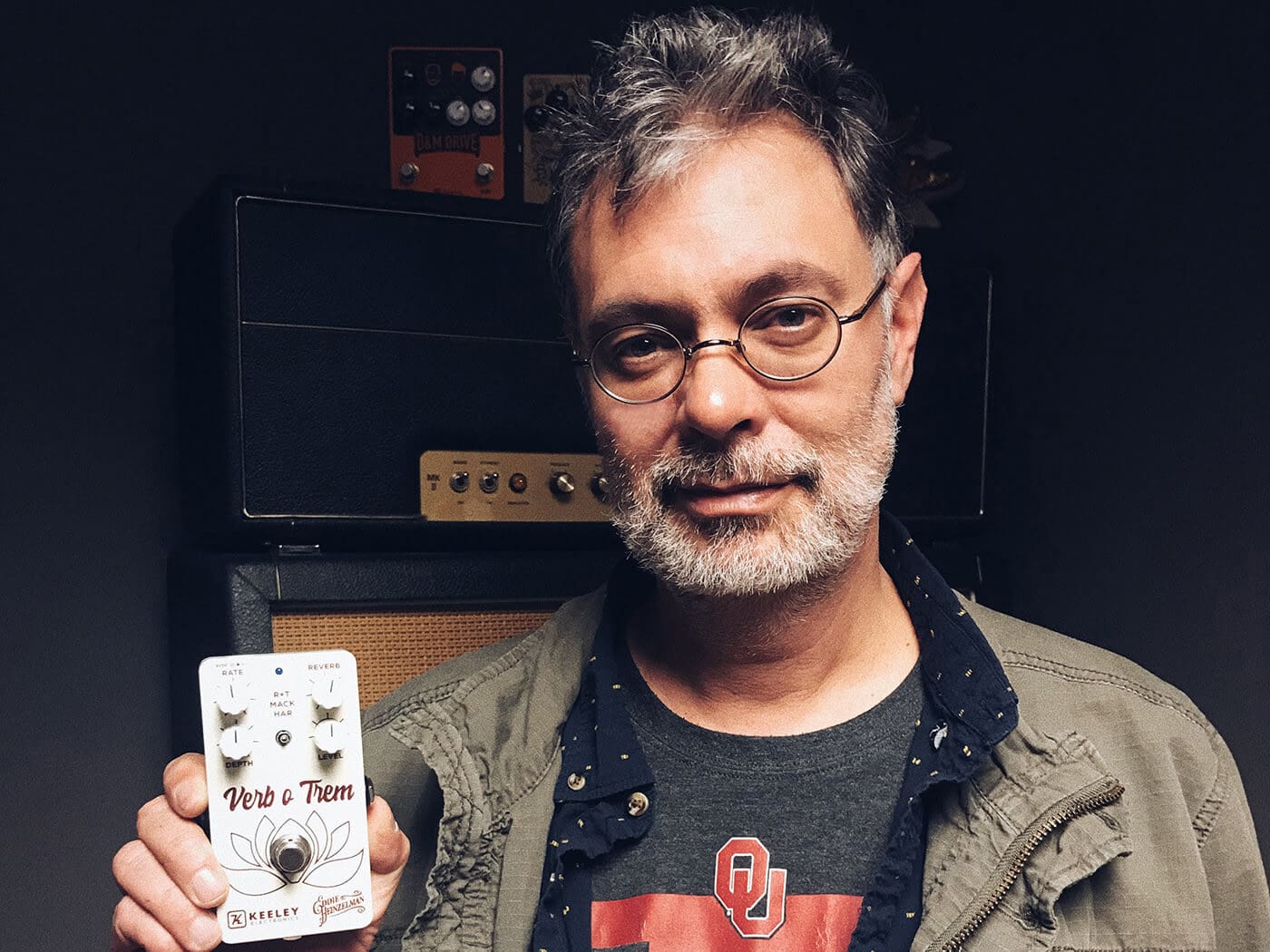 Keep it real. Keep it local.
Locally Crafted
At Keeley, we simply refuse to let creativity and ingenuity be limited – not by profit margins, by cheap Chinese manufacturing or even by the effects enclosures themselves. That means outsourcing any part of our effects-building operation is out of the question. No one else can meet our rigid expectations.
Every effect is imagined, designed, built, tested and refined right here in Oklahoma City.
NEW Custom Enclosure Bending & Press Brake
Powder Coating & Custom Colors
Local Talent
We believe in artists. We always have. If you visit our shop, you'll see what we mean. Everyone here is an artist in their own right, from our graphics and effect designers to the team lovingly assembling the pedals.
You just can't offshore that kind of talent. And we've never been tempted to, no matter the cost.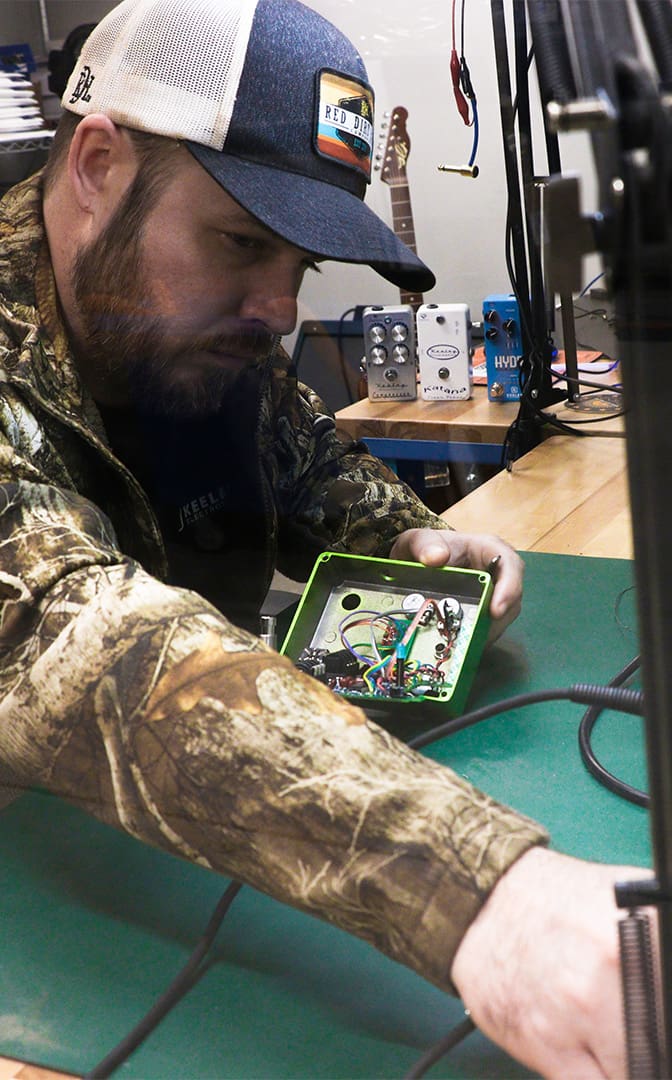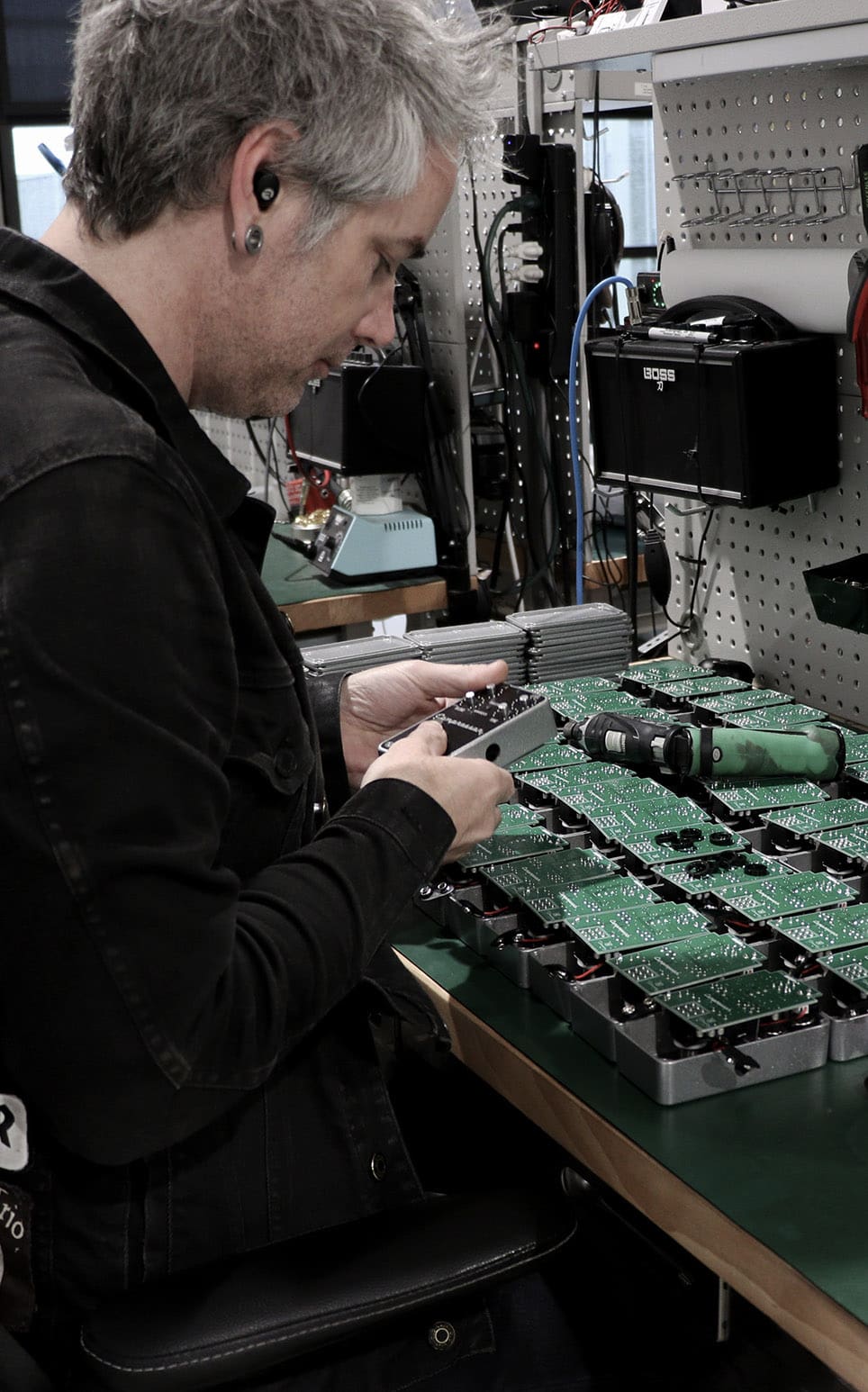 Learning from the greats.
Artist Partnerships
Some Keeley pedals tour the globe on world-famous artists' boards. Others never leave home or the studio. Either way, we're just tickled that so many great players trust the Keeley name – and continue venture into weirder and more innovative territory with us.
And we're even more flattered by the artists who come to us when they've got a tonal tiger by the tail and need help getting it from their heads and out the amp. From Peter Frampton and Andy Timmons to Eddie Heinzelman and Primus' "Ler" Lalonde, we love workshopping with artists, producers and techs to capture those wild tones, tame them and share the results with all of you.
Boosting boutique to boundlessness.
Boost + Overdrive
Everything we create at Keeley Electronics virtually SCREAMS "boutique."
We design for artists – not mass market. We assemble everything by hand. But when you're able to ship out more than 1,000 pedals a week, are you still a boutique operation? It's hard to say. But that's what we have to do to meet the exploding demand we've seen in the past decades.
So, how'd we do it? We invested in automating all the right parts – while trusting the rest to the capable hands of our team.
What's Automated?
Box/Enclosure Bending/Drilling
Circuit Board Printing
Board Component (capacitors, resistors, etc.)
Installation & Soldering
What's Done by Hand?
Pretty much everything else:
Effect & Circuit Design
Powder Coating
Through-Part Soldering
Assembly
Testing
Graphic Application
Boxing
Shipping
This allows us to boost our boutique production into overdrive, running seven days a week to crank out more than 55,000 pedals each year. But every single stompbox is still assembled, tested and shipped by our crew.
Out of sight, still in mind.
Refinement
When we ship out an effect, that isn't the end of the story. We keep dreaming up ways to tweak it, mod it, make even better or weirder. Sometimes this ends up being wild Custom Shop one-offs. Sometimes it's the introduction of Germanium components or other tweaks Robert and the team dream up.
But it also means we stand behind every effect. Should anything go wrong, we'll fix it. These are stompboxes after all. They get stomped on, beer spilled on them and all kinds of other crazy things. Still, there's always something to learn from what went wrong. When you ship us a pedal for repair, we know there's a lonely spot on your board, so we typically turn around repairs in a couple days or less.
Go Pedal Pluckin'
Find the effect your tone has been lacking. We've got bright bounce, screaming dirt, wobbly wiggles, honest boost, spacy atmospherics and whole lot more…
Nods From the Stars
You can find Keeley effects on the boards of many of the greatest guitarists, producers and other musicians out there.