Keeley X Bad Snacks Artist Series Caverns Delay + Reverb
We're closing out 2022 (and our Artist Series) with a batch of Bad Snacks Caverns that were originally slated for release earlier this year.
The Bad Snacks Caverns will begin shipping on or before 12-13-2022.
A portion of the sales of the Artist Series will go towards the associated artist.

Caverns Bad Snacks Artist Series Edition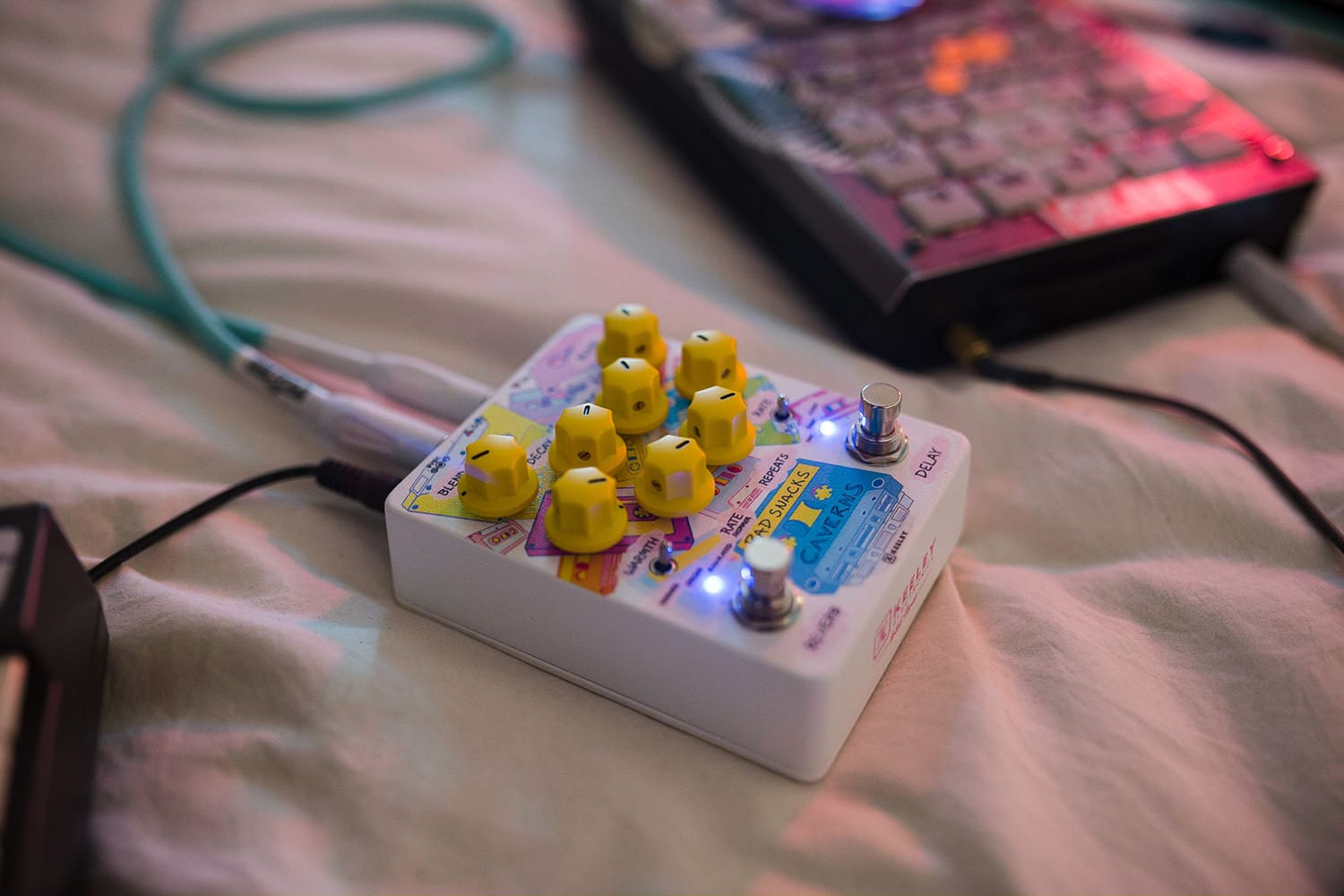 The Caverns Delay Reverb V2 dual-effect pedal combines delay and reverb for the perfect end to any pedal board. It features Keeley's analog-style tape delay with modulation options.  The 650ms of warm delay combine with Spring, Shimmer or Modulated Reverb. Caverns now comes with a True-Bypass or Trails option.  Because of its small and compact design, the New Caverns is a perfect fit for any fly-rig or small board where you have tight space requirements.  The New V2 features Keeley's most popular time-based effects, blended perfectly via a design fine-tuned for over 2 years.  Simply put, it will be an amazing addition to any board.
The Reverb side of the pedal features 3 cavernous sounds:
Spring Mode – Blackface Amp style spring reverb with F Style Tremolo
Modulation Mode – Choral modulation to the reverb for a huge, cavernous space
Shimmer Mode – Reverb with emphasis on octave-up voices in the reverb trails
The Caverns Bad Snacks Artist Series Edition features an illustration by Gates Callanan. The art was recreated using Keeley's UV printers over a premium matte white powder coated case.
The Delay side of the pedal incorporates Keeley's popular Magnetic Echo circuit, which is designed to emulate analog tape delay lines.  Three way switchable modulation gives you options for adding Wow and Flutter to the repeats.  Perfectly voiced echoes sit well in the mix, either clean or with distortion.
The New Caverns Delay Reverb V2 builds on the old Caverns pedal by giving players a more open and logical control layout with more space between the foot switches.
Top-Mounted Jacks allow for a compact pedalboard layout.
True-Bypass or Trails option gives you the freedom to create huge caverns of sounds and lets them ring out even after you turn the pedal off.  Our buffers are engineered to retain your tone and to feed your amplifier a full-strength signal.
The New Caverns Delay Reverb V2 is entirely built in the US.  Keeley's veteran crew builds the most reliable and road-worthy gear.
Use 2 TRS Breakout cables for effects patching or to use the Caverns with a pro switching system.
About Bad Snacks: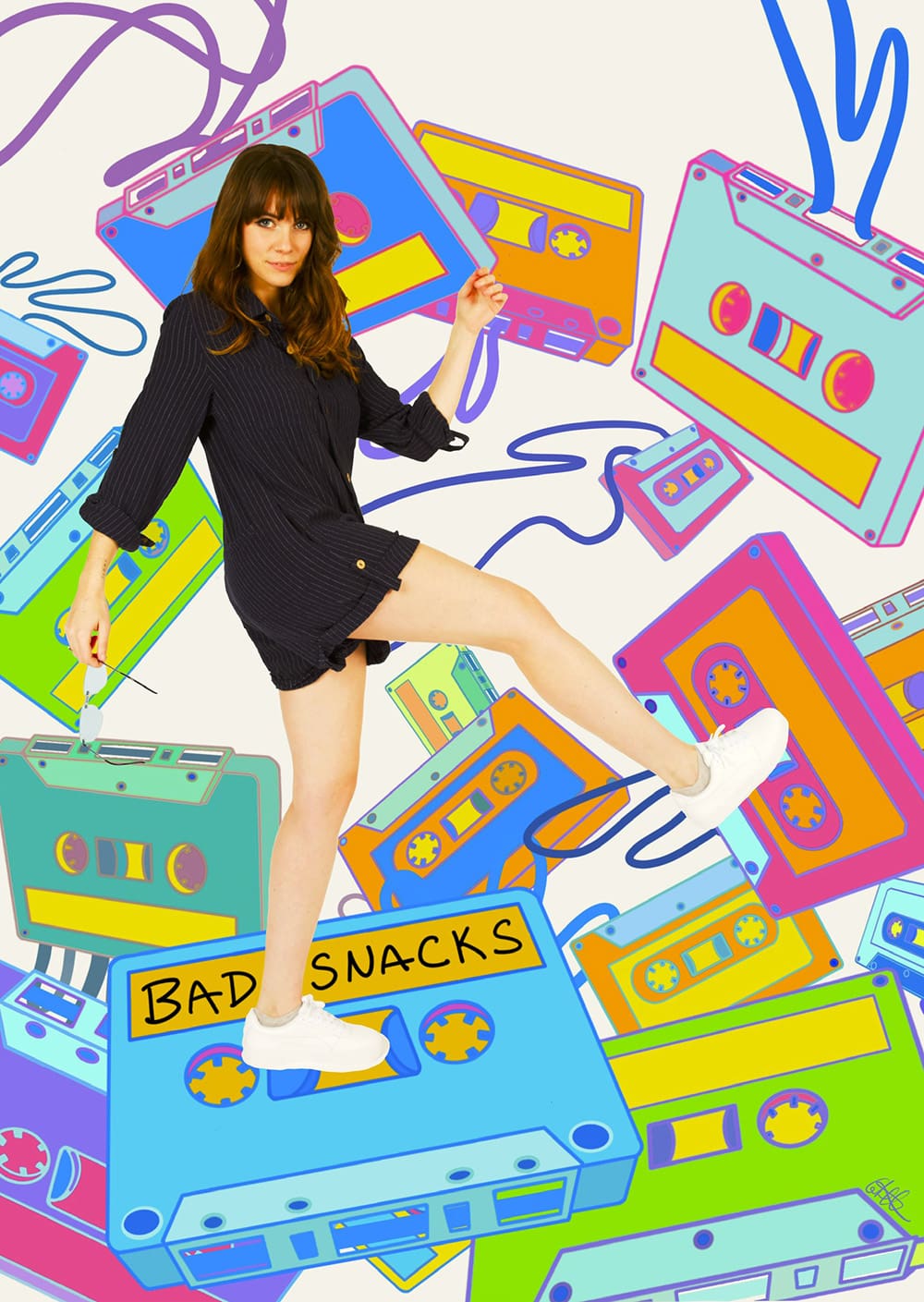 Bad Snacks is an electronic/experimental hip-hop producer & artist who makes her own beats and plays a synthesized violin on top of them (sometimes). 
She's also a great cook and likes themed parties, space-based animes, and naps.
Check out the Bad Snacks YouTube channel here.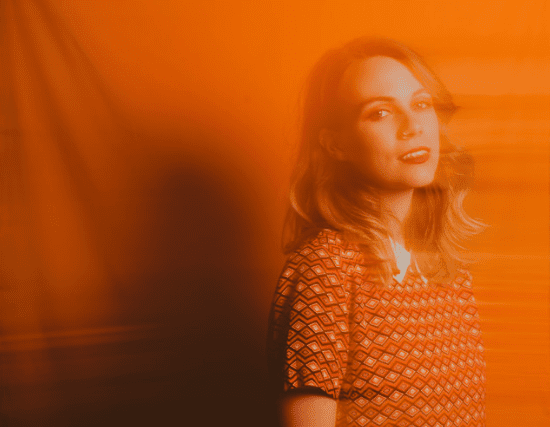 Keeley Caverns is a beautifully colorful and simple delay/reverb combo pedal. I've been using it for all of my major shows over the past several years as well as in the studio and I love the personality of it behind the simplistic interface. With the flip of a switch, you can get extremely clean shimmery textures or beautifully blended warm analog modulations. The versatility works amazingly well alone with my synthesizers or as the perfect ending to my pedal board when playing my electric violin. – Bad Snacks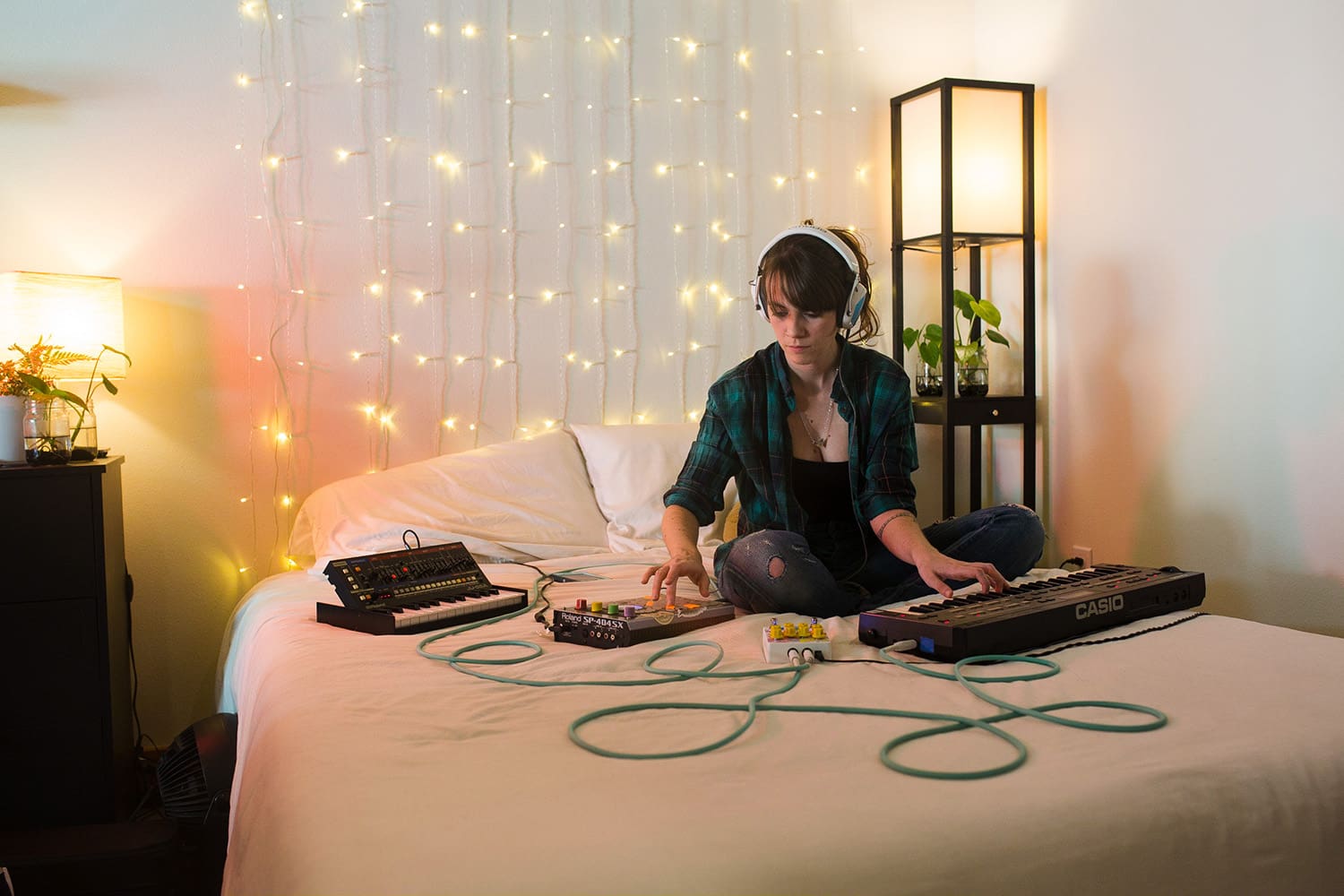 Bad Snacks Video:
Other Videos:
Instructions: