Introducing our 20 for 20 series, a new line of Custom Shop finishes!
Each of the 20 colorways will feature our 20 for 20 insignia, and will be limited to 20 units each. Once they're gone, they're gone forever!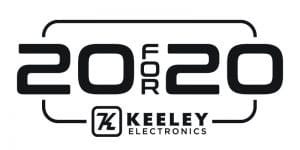 Note: Due to the current COVID situation, we may need a little extra time to fill and ship orders. Please be patient! Begins shipping 06-24-2020
DCR – Drive Chorus Rotary from Keeley

Our DCR – Drive Chorus Rotary is now available in a Custom Shop 20 for 20 Color Shifting Illusion Purple colorway, complete with 20 for 20 Keeley Custom Shop insignia. This run is limited to 20 pedals, so be sure to pick one up before they're gone forever!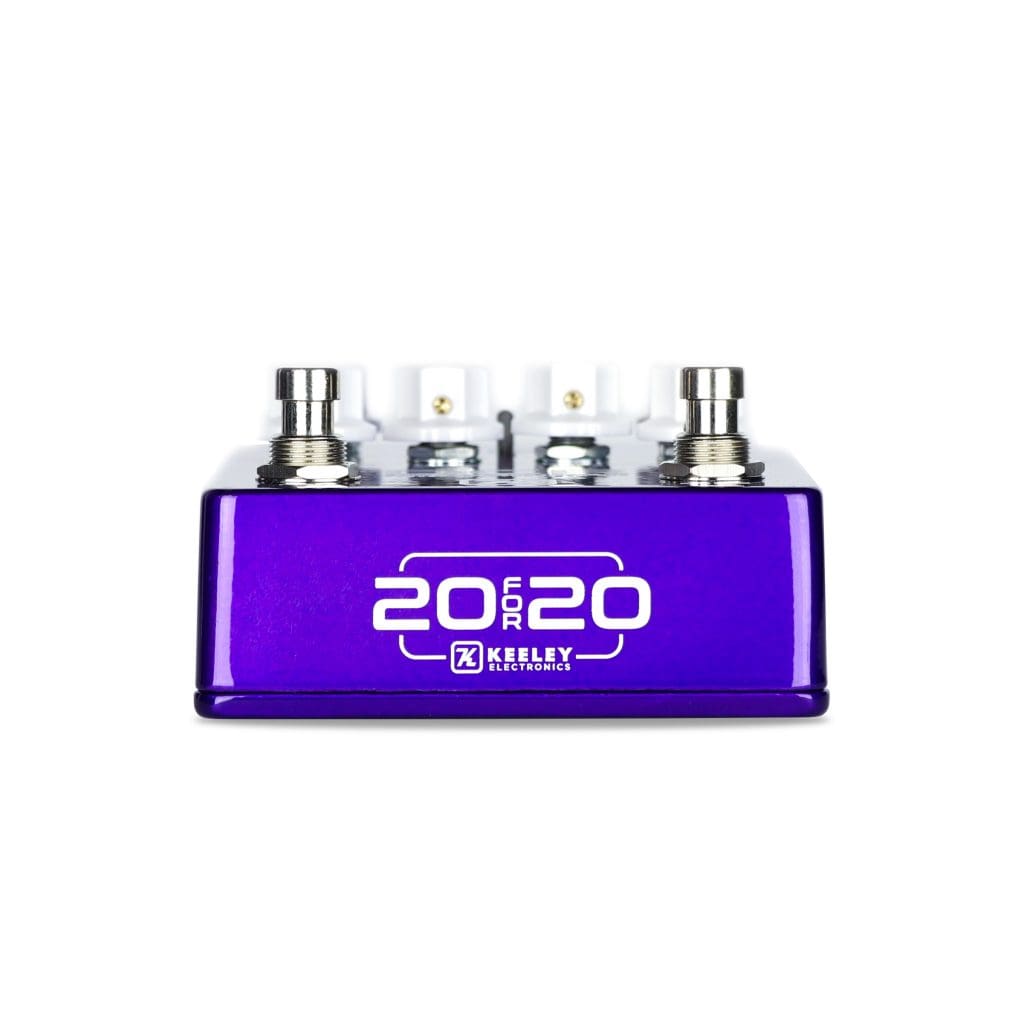 The DCR — Drive and Chorus you say?  Yeah, I got it right.  Not just right, but I dare say perfect.  These two stack so well, it's not a matter of do they work well together, it's a matter of how awesome they sound together!  The perfectly blending of Chorus, Rotary Speaker Cabinets, or a Flanger, you decide in the space of seconds, and in one colorful and toneful small effects pedal.  ~~Like, that's really radical sounding dude!
The KEELEY DCR is an easy drop-in for a rhythm or chord work pedal.  The DCR has a highly saturated, perfectly compressed, tube-gain tone. There are two drive profiles; one being full-range and highly saturated, the other drive mode combines a slight shelf filter and low-pass filter, perfect for warming up or thickening any guitar.  In and Out jacks double as TRS inserts and allow you to insert any effect in between the drive and chorus.
The drive section feeds into one of two types of modulation: a chorus/flanger pedal or a rotary-speaker swirl.  In a visual nod to the Ibanez Sesh-Man, the DCR combines the drive and chorus combo experience of that pedal, but with the thick modulated tone of the old TC line cord choral/flange or the unique tone-stamp of a rotary speaker!  Keeley designed rotary speaker tones are known for being lush and EQ'd in a way that captures the magic of those 3D mechanical choruses. Choose between a Vibra and Les mode to create a vintage organ tone. Choose between Chorus and Flange mode to give a thick, doubling chorus or a syrupy, slick flanger tone.
$179, True-Bypass, TRS Effects Loop, Dual Effect Pedal, Designed and Manufactured in Sub-Tropical Oklahoma.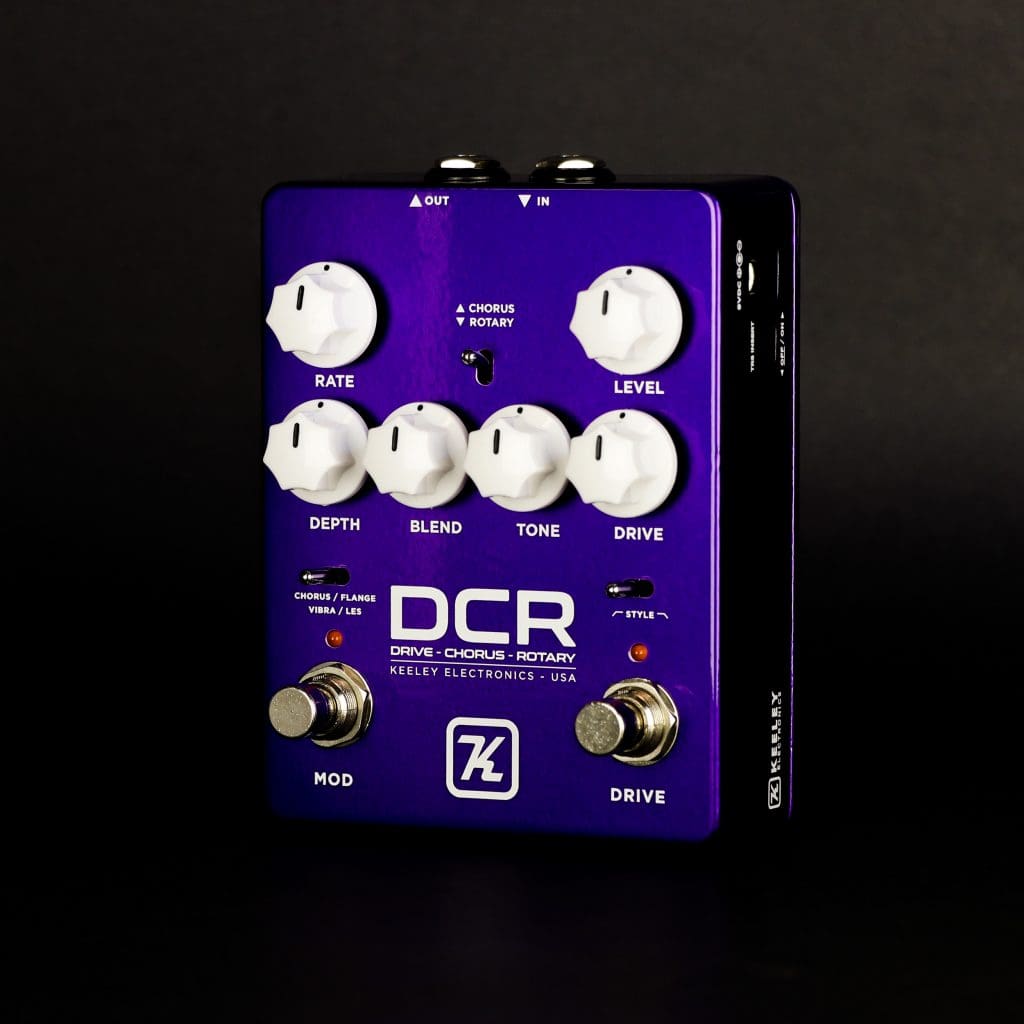 DRIVE Channel – High Saturation Stacked Drive. Volume, Drive and Tone.
STYLE Switch – Tube-amp Crunch or Lead-channel Sustain
WET Channel – Chorus OR Rotary with Chorus/Flange and Vibra/Les Rotary swirl.
Top-mounted jacks
TRS Insert Switch – side mounted selector
True-Bypass
9VDC, 100 mA, no battery option
Designed and Manufactured in sub-tropical Oklahoma
$179
Demo Video:
Mike Hermans: