ECCOS Delay Looper – 20 for 20 Limited Edition
Begins Shipping 12-22-2020
20 for 20 Custom Shop Edition
Holographic / Blackout Print
Flanged Delay + Smart Looper
The FINAL INSTALLMENT our 20 for 20 series, a new line of Custom Shop finishes!
Each of the 20 colorways will feature our 20 for 20 insignia. Limited to 20 units each. Once they're gone, they're gone forever!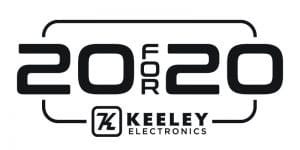 Note: Due to the current COVID situation, we may need a little extra time to fill and ship orders. Please be patient!
The ECCOS 20 for 20 editions will begin shipping 12/22/2020.
The Keeley ECCOS Delay / Looper
The true-stereo Keeley ECCOS artfully combines a delay pedal and a looper. At the heart of the ECCOS is a neo-vintage delay with unprecedented control over tape-style echoes. Create long and majestic sounding tape flanged delay lines and then switch to the feature-packed Looper to record endless layers of sound! Dual stomp switches in delay mode are for true-bypass, tap-tempo and even endless feedback – but in looper mode they allow you to record, play, reverse, half-speed and even trigger a "play-once". Live or as a studio workstation the delay and looper work together giving you endless room for creating and experimenting in a small footprint. With over four years of development on the Quad 24/56-bit Dream DSP, Keeley has reached the pinnacle of delay sound quality with the amazing new tones in the ECCOS.
The ECCOS now features Sound on Sound Mode! Sound on sound mode lets you record without erasing the original loop. The volume of the loops degrade over time, recreating a vintage reel to reel recording technique. To set the decay of the loops, hold down the FDBK knob and adjust the Depth control. This alt control comes in handy when using Sound on Sound Mode.
The ECCOS features advanced independent switching. The Delay or the Looper can be turned on and off independently. You can start the Looper without without a Delay Setting.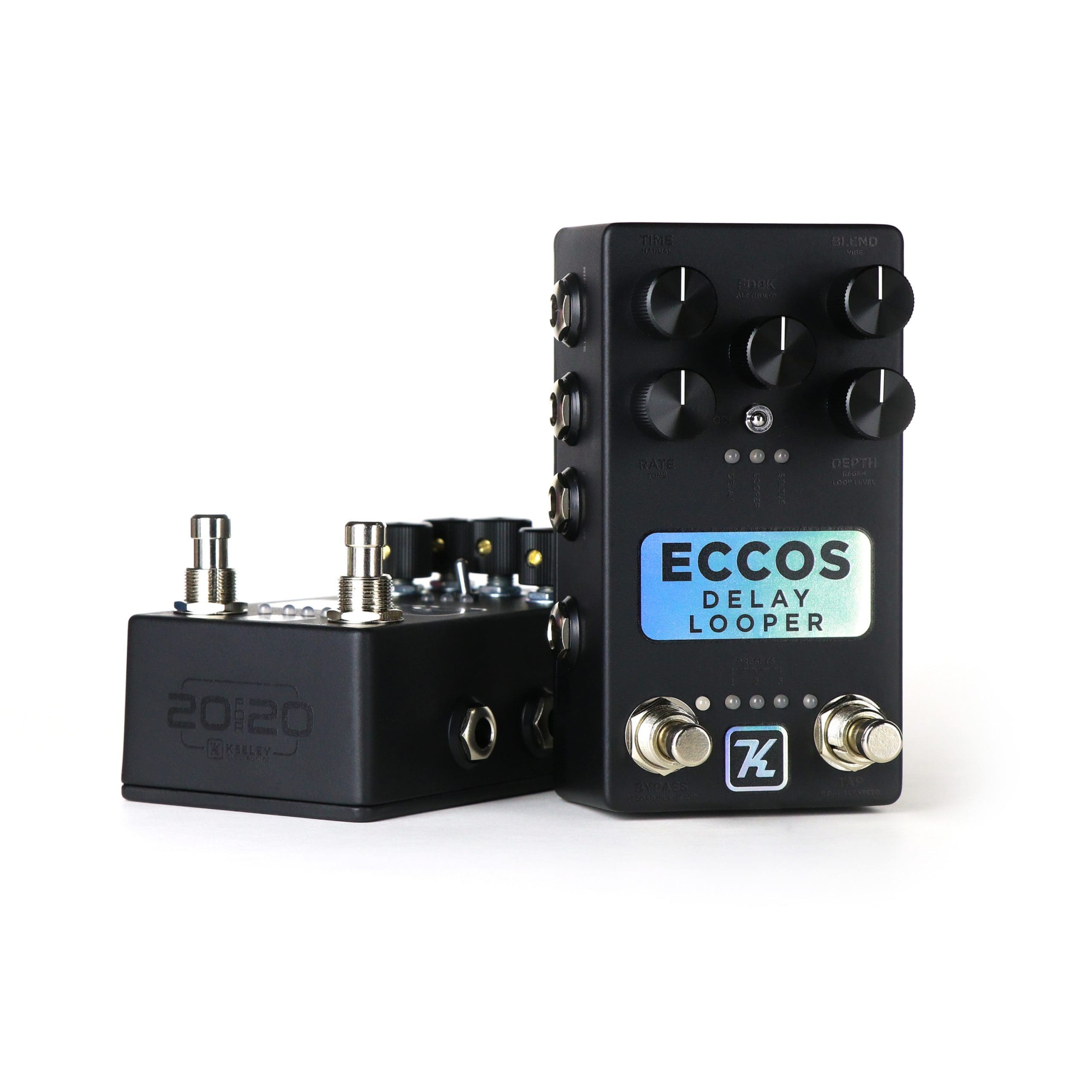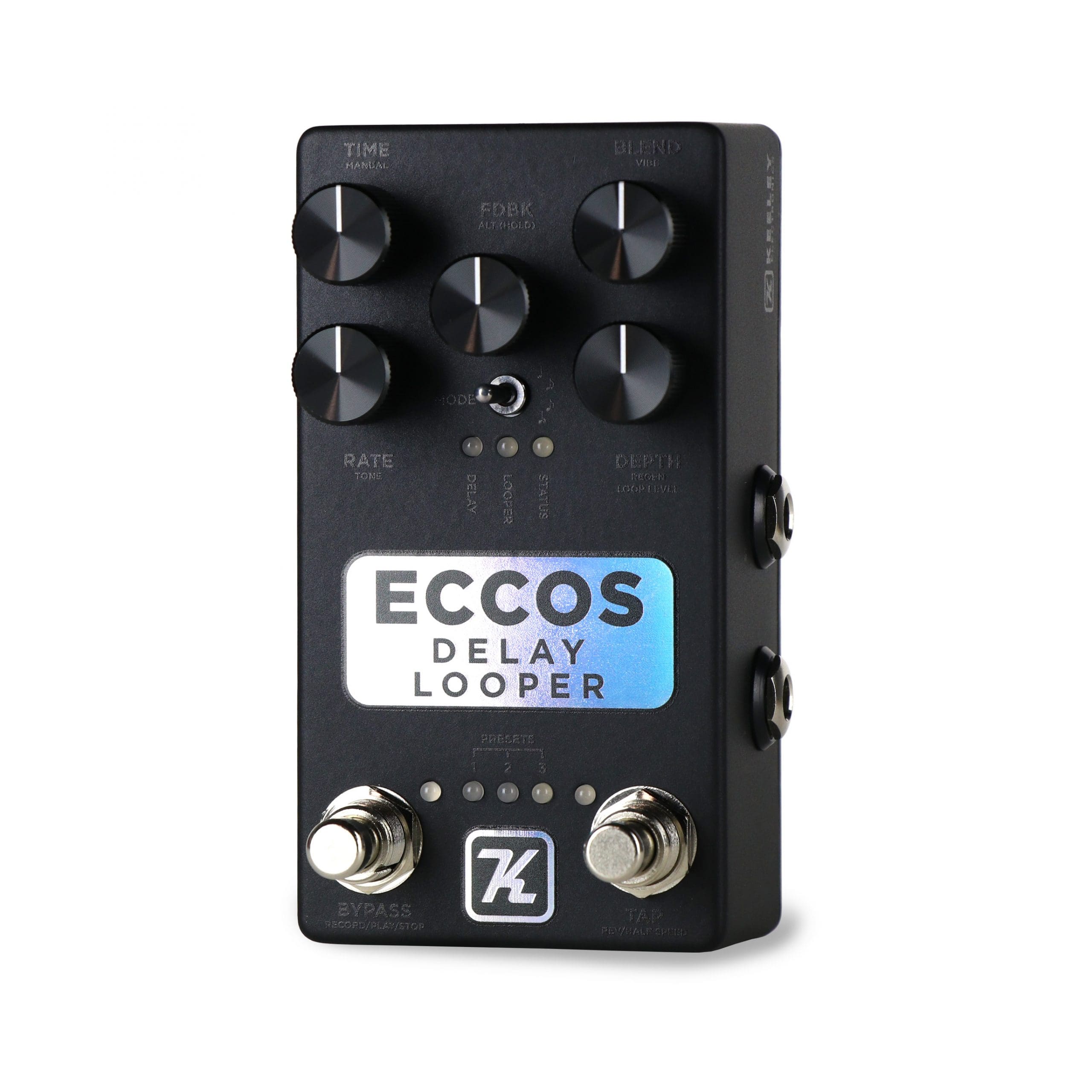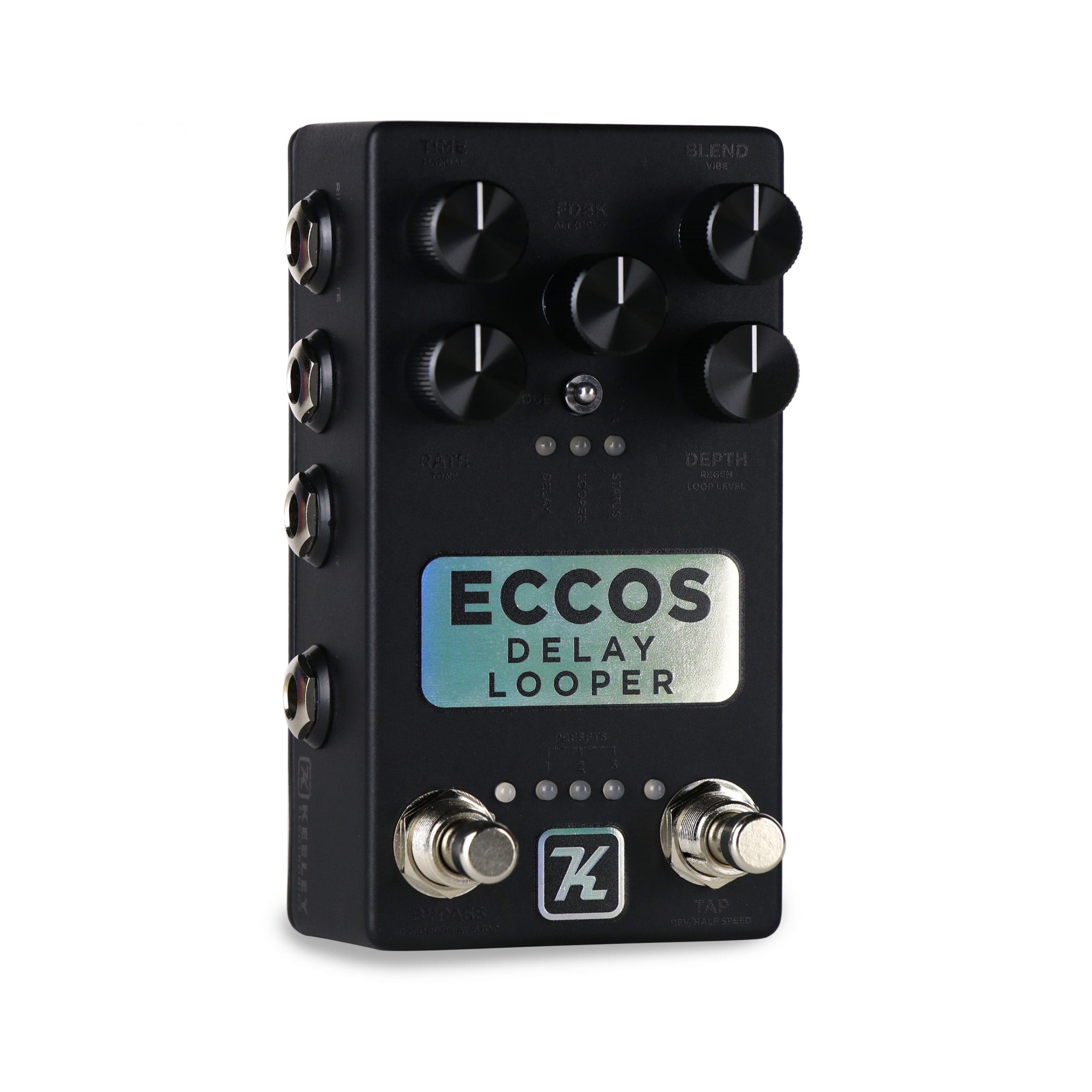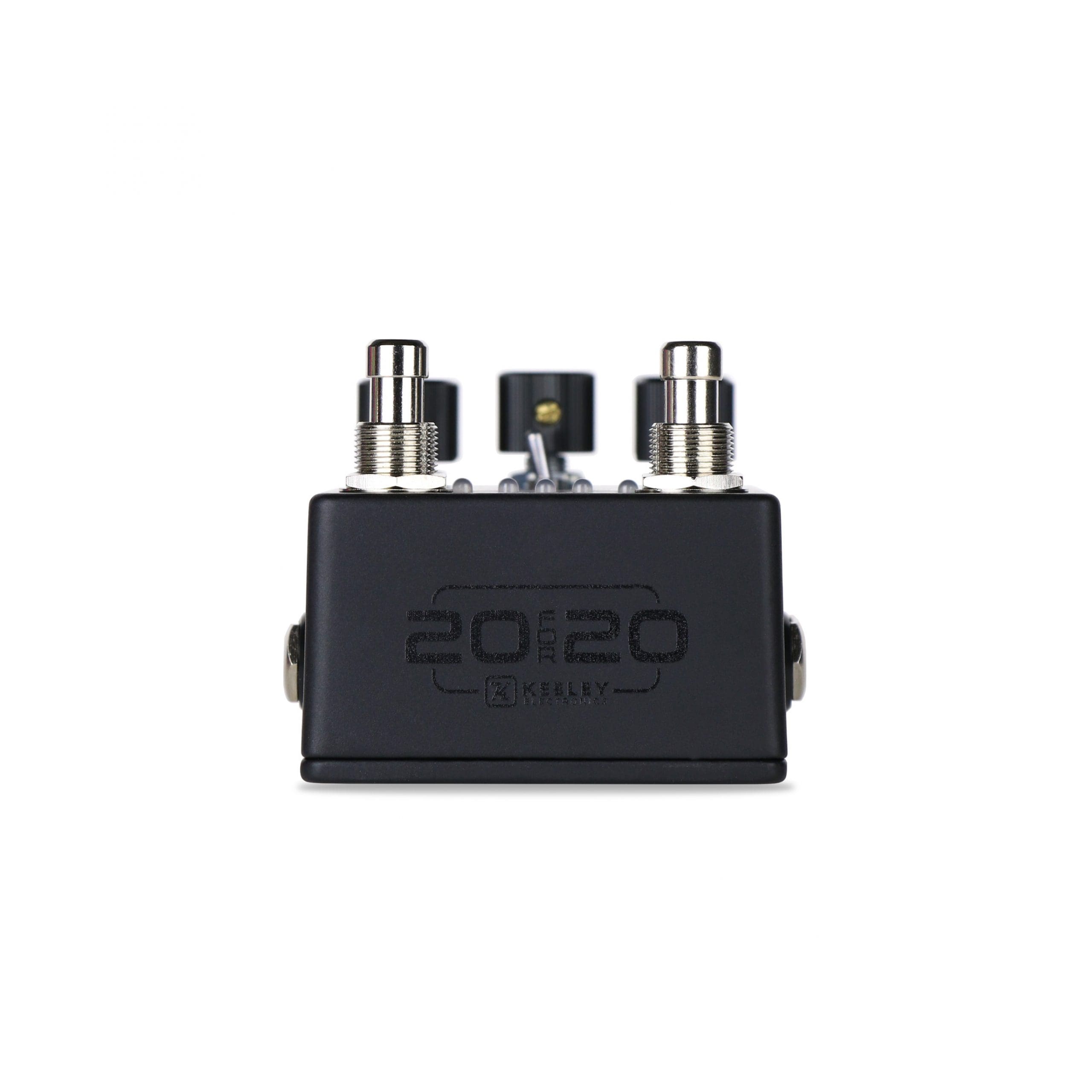 ECCOS Features:
ECCOS is a True Stereo Delay and Looper
Studio quality delay with tape flanged modulation
Features include 3 memory presets, subdivisions, trails, runaway feedback
Huge array of tone and time-based controls with the Alt Hold feature
Full-featured Looper with reverse and half-speed loop effects
2 minutes of looping in mono, 60 seconds in stereo,
Endless layers of recording!
True-Bypass and Tap Tempo on-board or remotely with any style pedal-switcher
Expression pedal assignment over any parameter and in any direction
Pro Rig designed, remote control thru 1/4″ jacks for live use with pedal switcher systems
100% analog dry signal, audiophile designed input to output
Stereo True-Bypass/Trails, switchable on the fly
9 Volt DC, 115mA low-current design
Made in Edmond, USA
Thank you for being a part of our 20 for 20 series!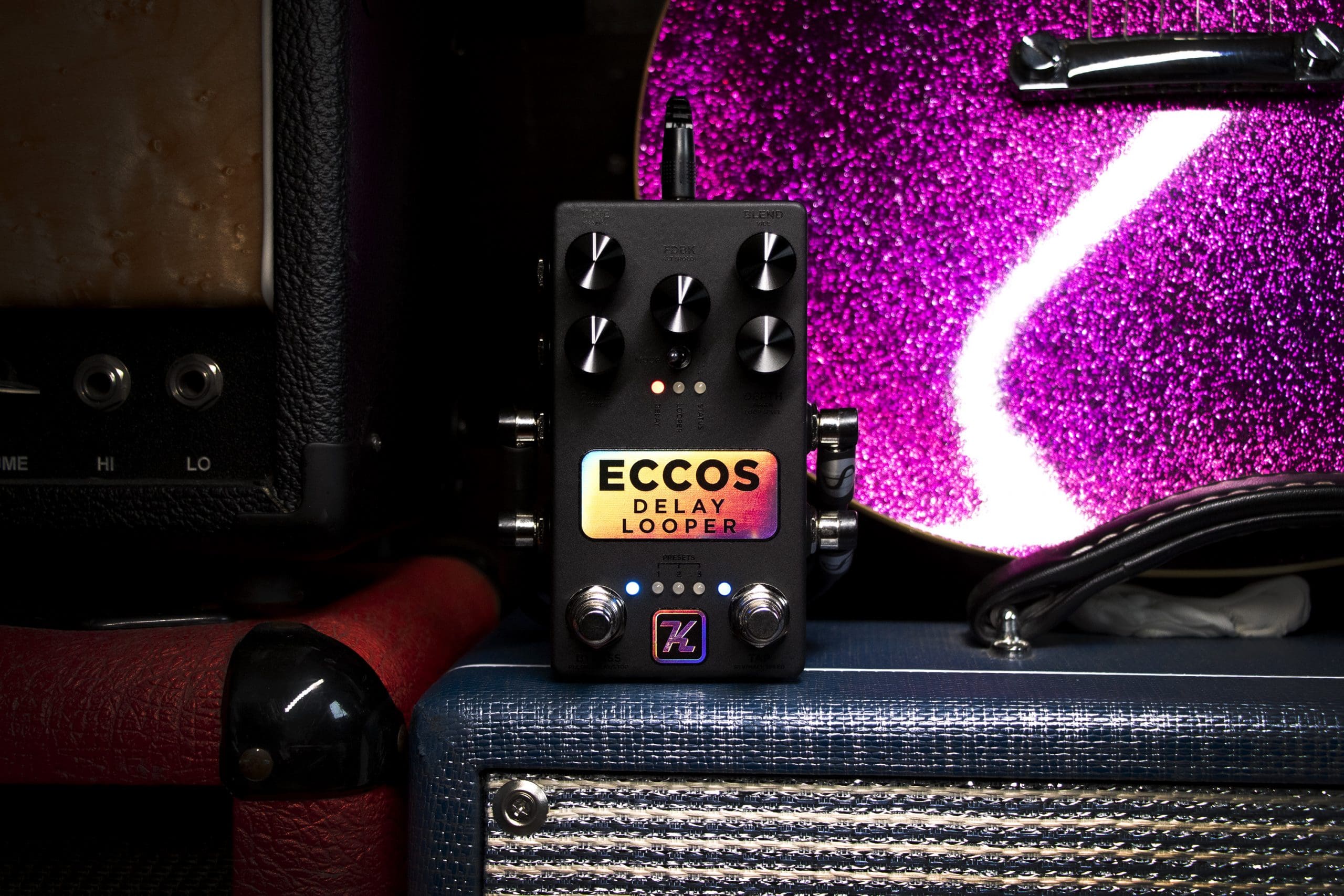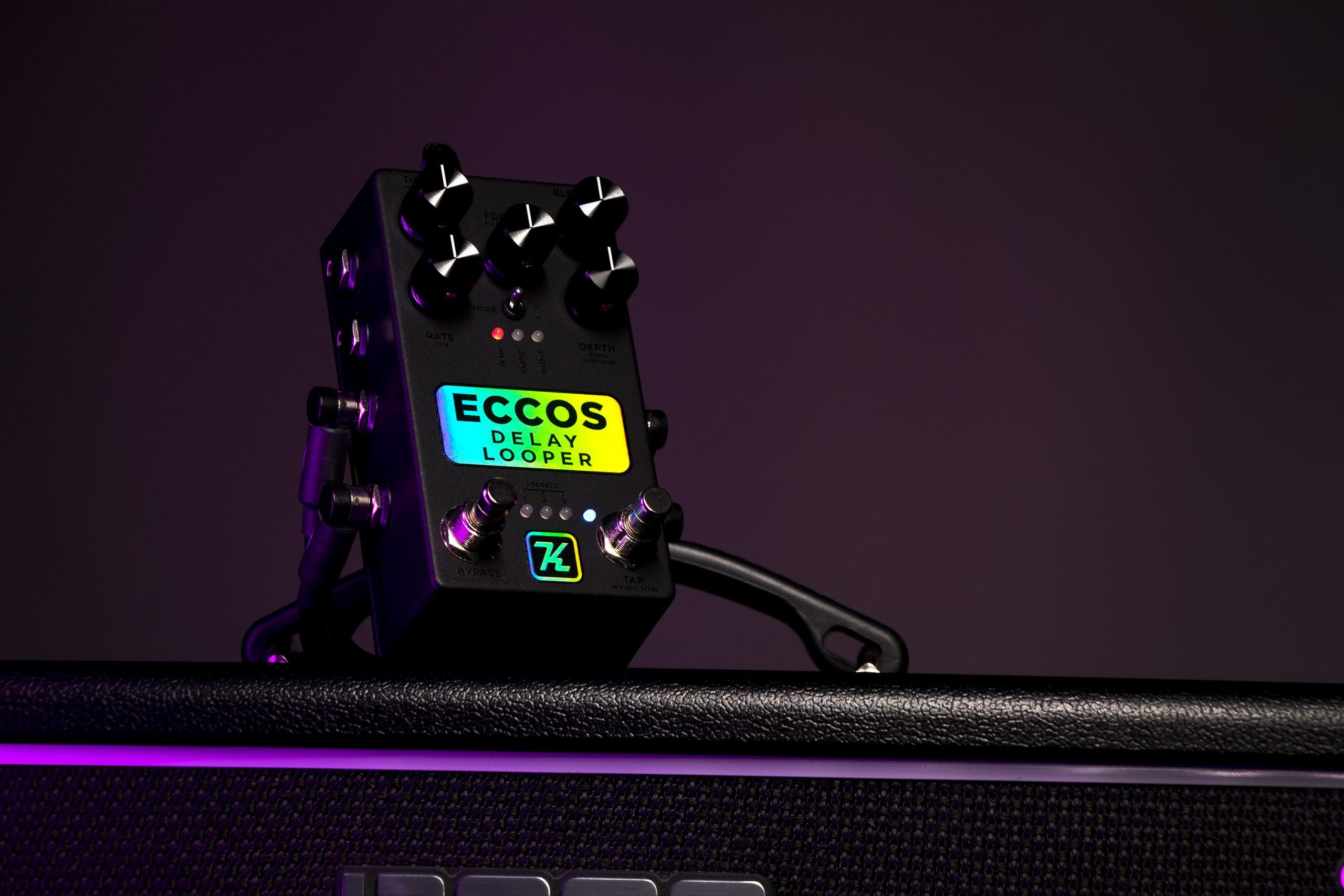 Stellar Pedal Zone Demo:
The Most Excellent Pedal Empire Demo:
The Jay Leonard J Demo Video:
The Andy Martin Demo:
The Bryan Ewald Demo:
The Aaron Sternke Demo:
 The Mike Hermans Demo:
Vanessa Wheeler Demo:
 Justus West Demo:
Emily Elbert Demo:
TJ Whitelaw Demo!
Eccos Technical Demo:
 Sound Isles Demo:
Sean's Stompbox Saturday Demo:

Behind the Scenes!
FINAL DEVELOPMENT STAGES OF ECCOS: NOVEMBER 7th, 2019
After 4 years of development, a brand new effect sound, flanged delay, new hardware, new analog circuits, new digital control circuits, we were finally building our masterpiece.  The Eccos Delay Looper.
Here's what's going on; flurry of last minute 3-pointers, all kinds of awesome improvements on tiny details.  Ours blows away the competition!
View, download, and print the NEW, updated ECCOS manual here: