HYDRA Stereo Reverb & Tremolo – Ariel Posen Artist Series
Ariel Posen Artist Series Hydra Stereo Reverb & Tremolo
Limited 2nd Run of 50
Begins shipping 12-14-2021
Bathe your sound in high-fidelity, true-stereo Tremolo and Reverb with the new HYDRA. Designed to be the perfect end to ANY pedalboard, regardless of genre. Save up to 3 presets and dive deep into the HYDRA's potential using our Smart Alt Control feature. Offers on board or remote tap tempo, effect order switching, expression pedal control, Infinite Hold Reverb trails, True-Bypass or Trails, and so much more!
Introducing our Artist Series, a new line of Custom Shop takes on our favorite Keeley pedals!
Each of the Artist Series pedals will feature artwork from their associated artists, as well as an Artist Series bottom print.
A portion of the sales of the Artist Series will go towards the associated artuist.
The Ariel Posen Hydra will begin shipping on or before 12-14-2021.

Hydra Ariel Posen Artist Series Edition – 2nd Run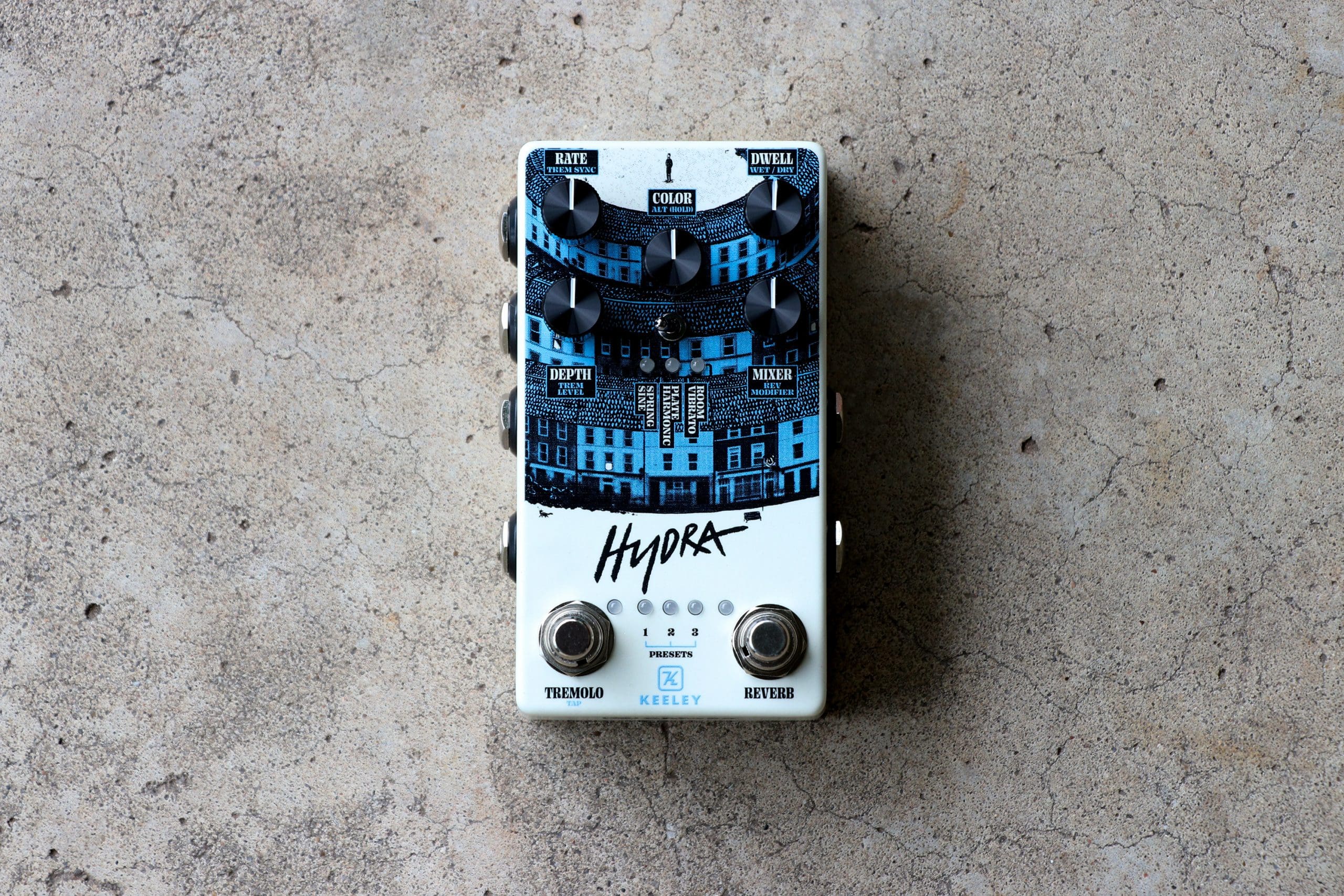 The HYDRA combines high-fidelity Reverb and Tremolo to add space and dimension to your guitar, bass, or keyboard signal. After the team at Keeley completed the ECCOS, we wanted to craft the perfect companion pedal, and we did just that with our new, feature-rich blue box.
Bathe your sound in Spring, Plate or Room Reverb, then add tap-tempo enabled Harmonic, Vibrato, or Sine Wave Tremolo with the press of a button. You can easily change the order of effects or the character of the Tremolo or Reverb with the HYDRA's smart Alt Controls. You can even create an Infinite Hold Reverb Trail!
Save up to three presets with ease using our intuitive save feature. Engage Reverb Trails on the fly, no more internal dip switches. The Hydra can be used with pro remote switching systems and offers both TRS Expression Pedal and External Tap-Tempo inputs.
The HYDRA is a complete end-of-pedalboard solution that fits perfectly in any musician's rig, regardless of genre. Experience next-level processing power in this pedalboard-friendly enclosure. The sky, or more appropriately, the ocean floor, is the limit with the new Keeley Electronics HYDRA!
This special Artist Series Hydra features Ariel's personal settings on Preset 1: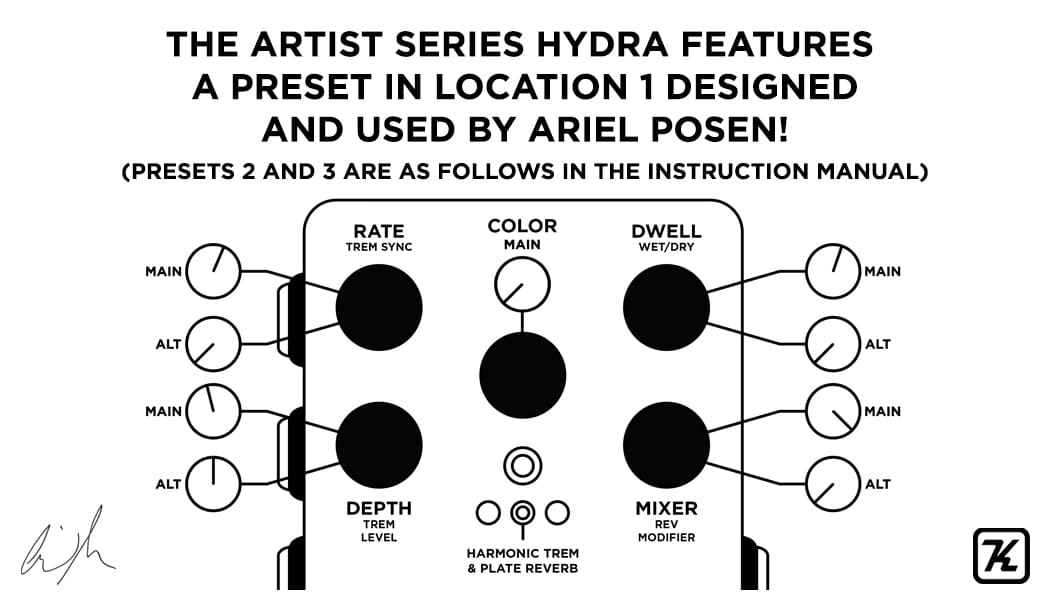 View, download, and print the HYDRA manual here:
Click here to view and download

HYDRA Features:
• Stereo high-fidelity Reverb and Tremolo effect pedal
• Dreamy and accurate sounding Spring, Plate, and Room Reverbs
• Vintage-voiced Harmonic, Vibrato, and Sine Tremolo
• 3 Preset locations
• On board or Remote Tap-Tempo
• Smart Alt Controls for Shimmer, Spring Age, Room/Hall Size
• Infinite Hold for Reverb trails
• Expression pedal can be assigned to any knob
• Effect Order, Reverb or Tremolo first, switchable on the fly
• True-Bypass or Trails switchable on the fly
• 9 Volt DC, 146mA ultra low-current design
• Made in Edmond, USA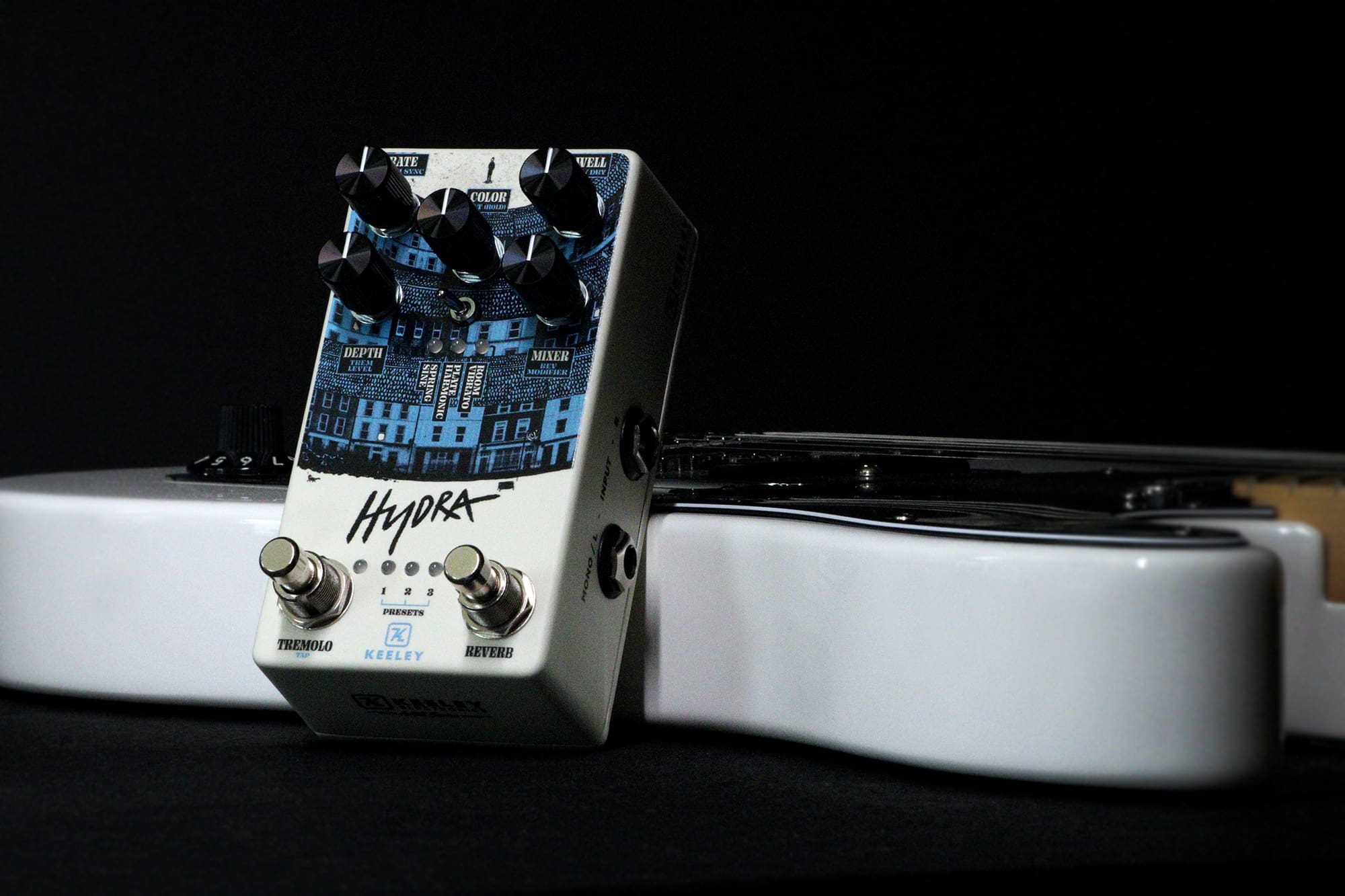 About Ariel Posen: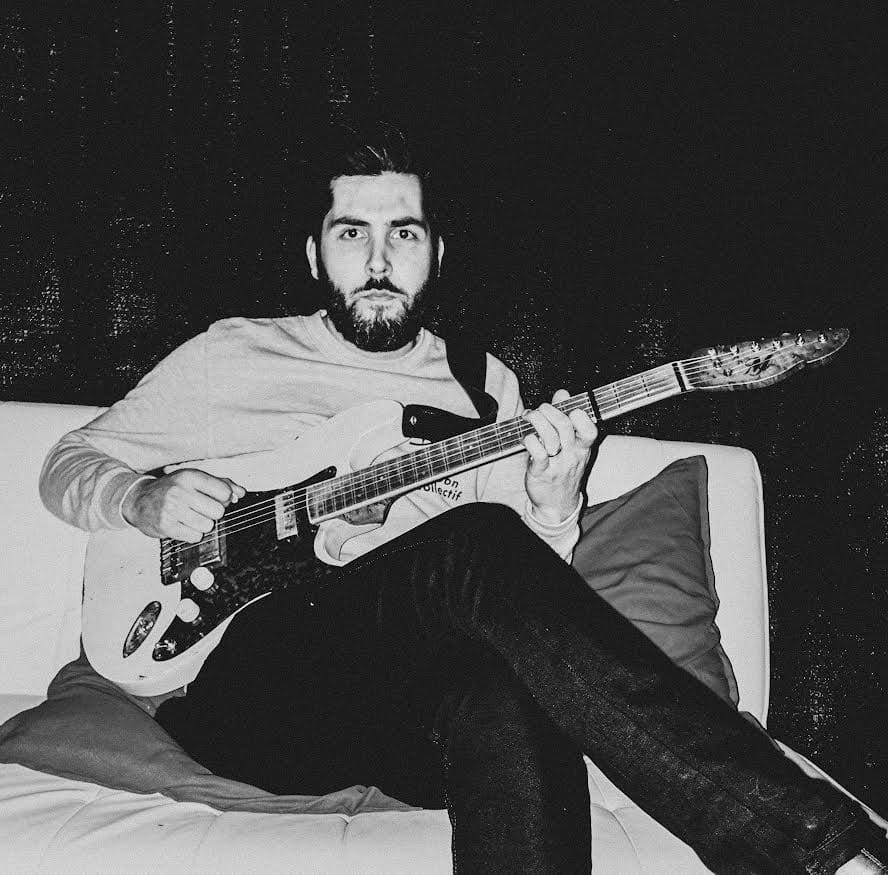 Ariel Posen's music occupies the space between genres. It's a rootsy sound that nods to his influences — heartland rock & roll, electrified Americana, blue-eyed soul, R&B, Beatles-inspired pop — while still moving forward, pushing Posen into territory that's uniquely his own. He turns a new corner with Headway, a solo album that finds the songwriter taking stock of his personal and musical progress.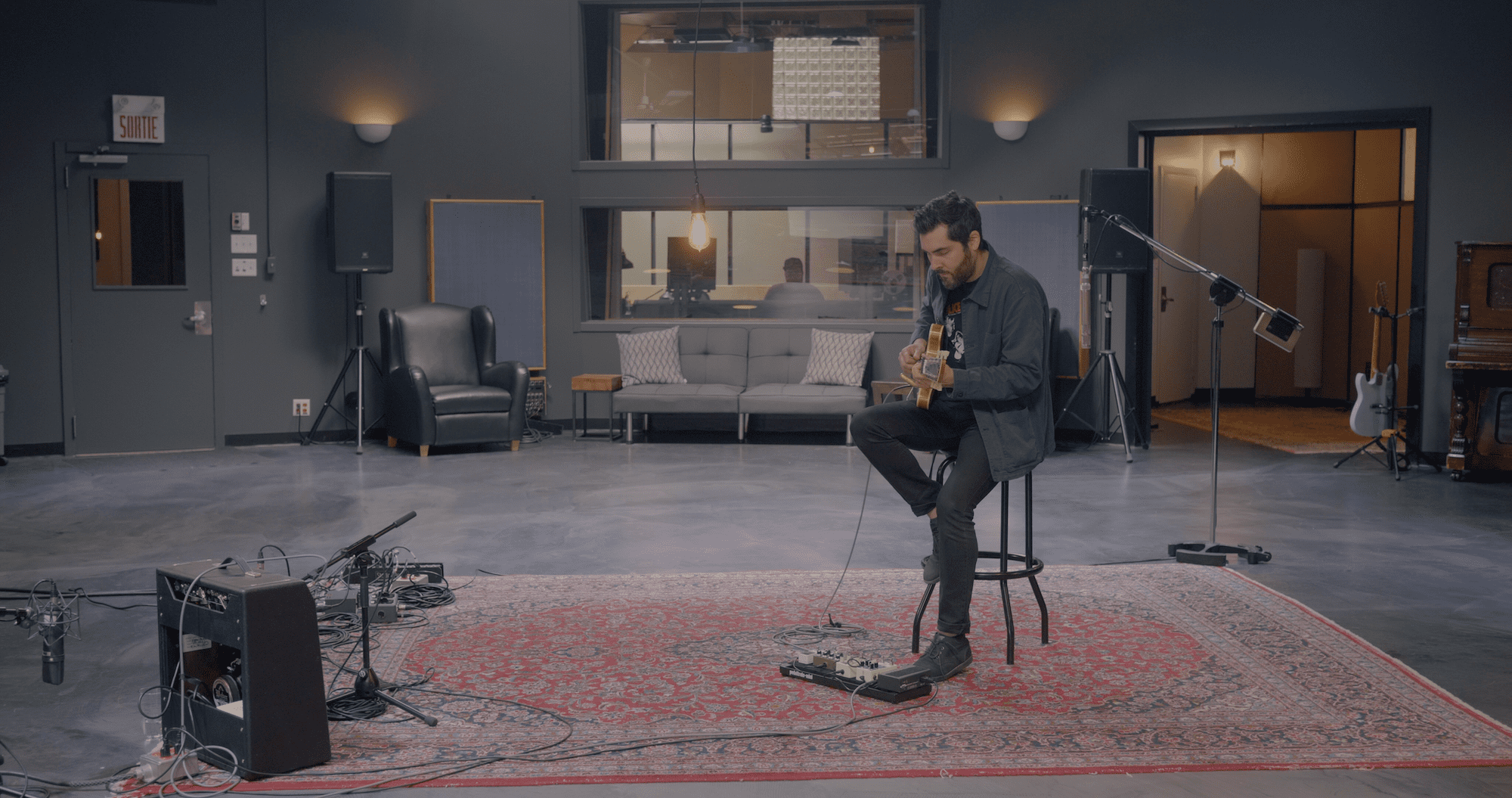 Ariel on the Hydra:
"The Hydra embodies all the beautiful tremolo and reverb based elements that I love from vintage amplifiers. Having all those sounds and endless options in such a small footprint is incredible useful and most importantly, extremely inspiring."
Check out Ariel's YouTube channel
here
.
Demo Videos:
Ariel Posen HYDRA Artist Series Video:
Robert Keeley talks about the HYDRA:
Keeley HYDRA Technical Demo:
Brett Kingman:
Mike Hermans:
Sean Pierce Johnson – Stompbox Saturday:
Jay Leonard J:
Living Room Gear Demos:
Do Noise:
HarryAndAGuitar: