Introducing our 20 for 20 series, a new line of Custom Shop finishes!
Each of the 20 colorways will feature our 20 for 20 insignia, and will be limited to 20 units each. Once they're gone, they're gone forever!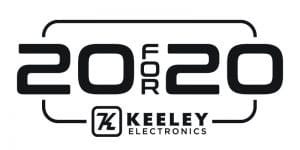 Note: Due to the current COVID situation, we may need a little extra time to fill and ship orders. Please be patient!
The Tri-Mod 20 for 20 editions will begin shipping 10/15/2020. Limit 1 per order.
The Keeley Tri-Mod

Our X-Series Tri-Mod was a major hit, so we figured it was high time we gave it the 20 for 20 treatment!
The Keeley Tri-Mod offers three distinct Modulation modes:
Chorus – The world's only flawless Chorus Pedal. Go from subtle and sweet to full on underwater swirl with the twist of a knob!
Flange – Add some dimension to your playing with our world-class Flanger sounds. From slow and low to swift and sweeping!
Phase – One of our favorite sounds ever created, and heard on countless recordings over decades of releases. Soft sonic spin to slathering swirl!
A matte-yellow finish (with just a hint of sparkle) and matte orange knobs complete the Tri-Mod's retro look!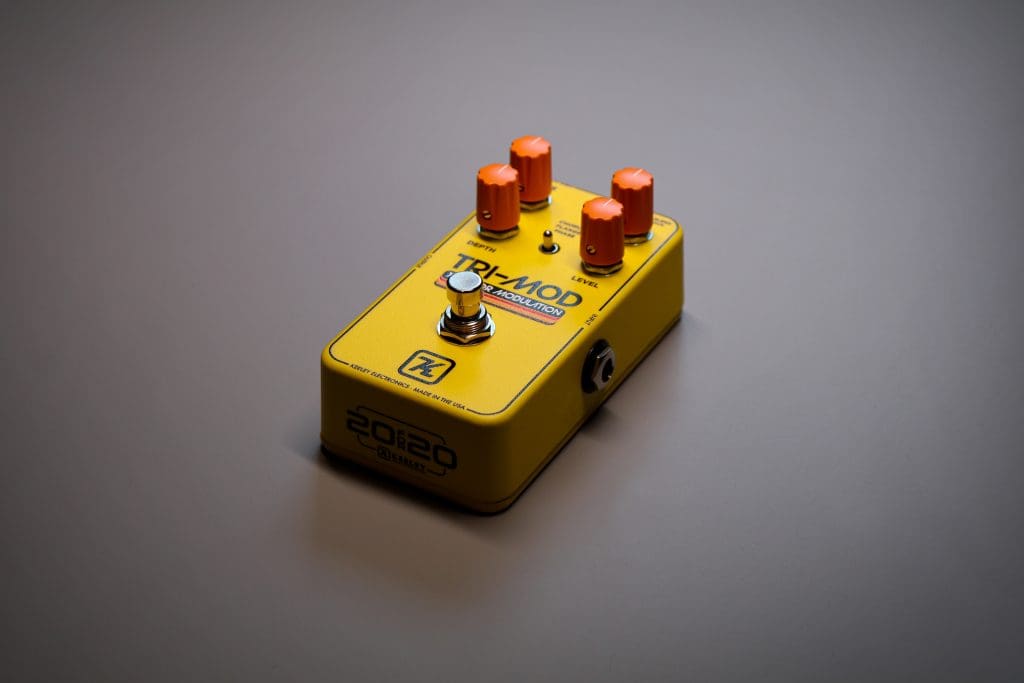 Instructions: