Note: Due to the current COVID situation, we may need a little extra time to fill and ship orders. Please be patient!
The Tri Verb Custom Shop Edition will begin shipping 10/15/2020.
The Keeley Tri-Verb

This run of the Tri-Verb features a matte clear finish over a raw, unfinished case, resulting in every pedal having unique characteristics in the finish. No two are exactly alike! Matte black knobs and a minimal graphic complete this Tri-Verb's look.
The Keeley Tri-Verb offers three distinct Reverb modes:
Plate – As defined by the classic emt140.  Low end resonance takes over and high end shimmer decays as this super smooth reverb sings out. Nothing says classic studio reverb sounds like a plate reverb, so why not take it with you on the road? Plate reverb goes well with gain and distortion tones because of its perfect EQ. Simply set and forget and create.
Spring – Spring Reverb has got to be natural and effortless. It has to be the perfect complement to guitar.  The Tri-Verb Reverb is our 2 spring reverb tank that gives you enough splash and spring to make any surfer happy. It has enough depth and deep tones to inspire any blues player to just let notes cry out.
Chamber – Inspired by our favorite recording studio, the Tri-Verb's Chamber Reverb is a soft and warm vintage reverb. That's what we were after here. We want people to recreate some of those classic sounds in a live setting without a DAW or other expensive packages. Guitar players need a plug-and-play chamber reverb that gives them the classic sounds they are used to and want to emulate.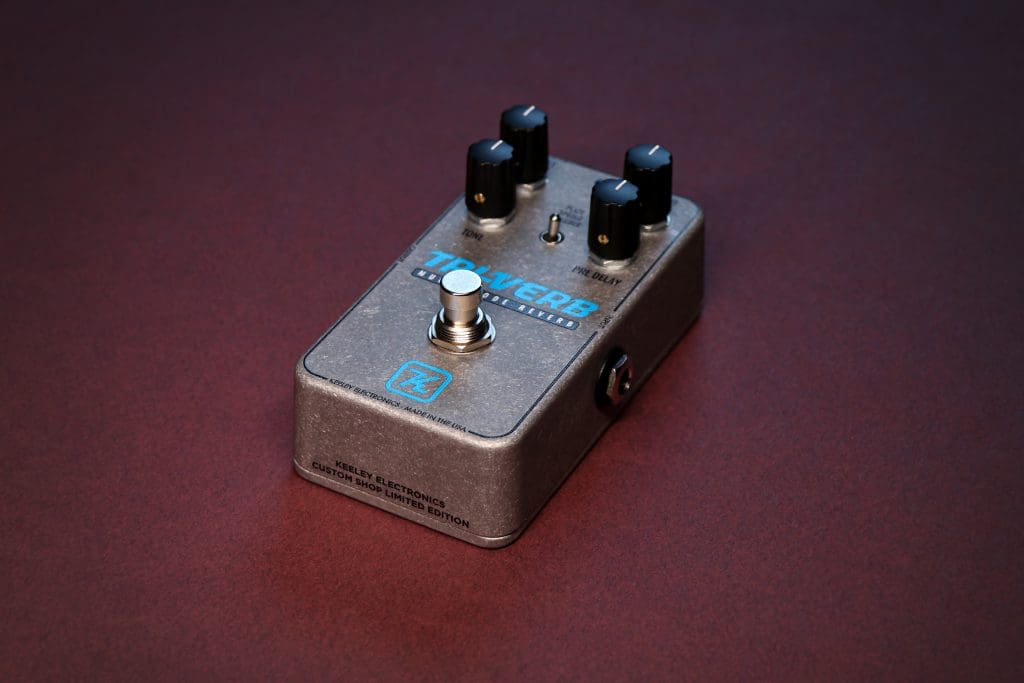 Simple controls: Decay, Tone, Pre Delay, and Blend come together to form one of the most intuitive and usable Reverb pedals that we've ever offered.It can be yours in this super-limited version in a space-saving, pedalboard friendly enclosure!
Instructions: