Introducing our Artist Series, a new line of Custom Shop takes on our favorite Keeley pedals!
Each of the Artist Series pedals will feature artwork from their associated artists, as well as an Artist Series bottom print.
A portion of the sales of the Artist Series will go towards the associated artist.

Loomer Workstation – Sarah Lipstate Artist Series Edition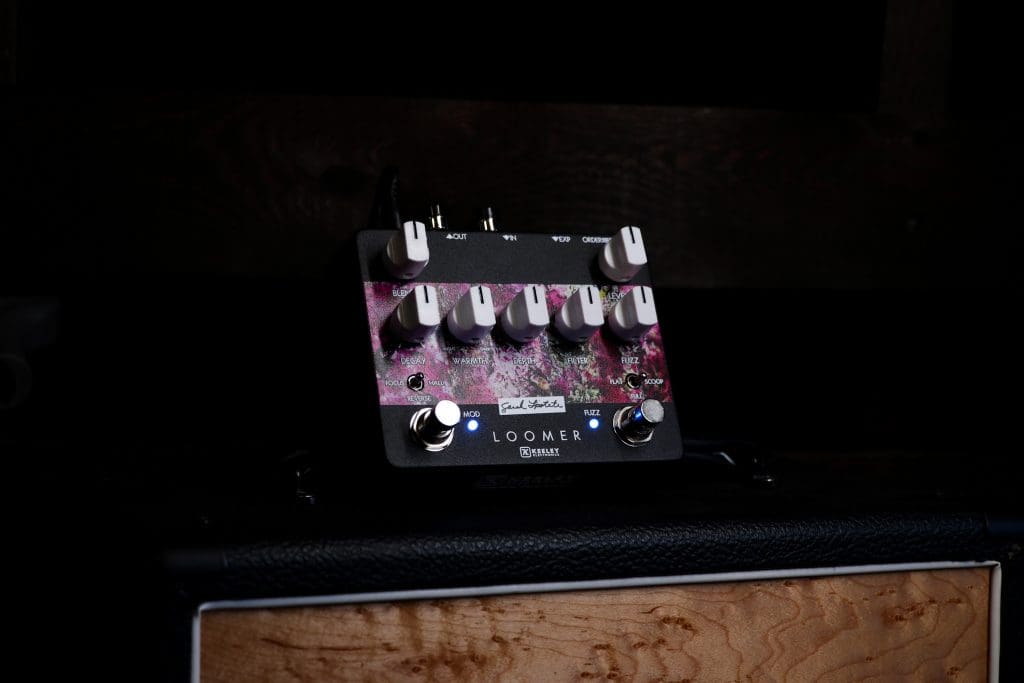 The Loomer is a Wall-Of-Fuzz drenched in a Wash-Of-Reverb.
Heavy Gain, Soft Focus, Reverse,  Cascading Octave Feedback, Tremolo Bar Strummed Reverb.
A stoned, morning floaty, messed up, thrill machine is what it is.  Washes of reverb in new ways you've not heard in a stomp box before and a fuzz that's like a cigarette burn on your forearm.  It rages.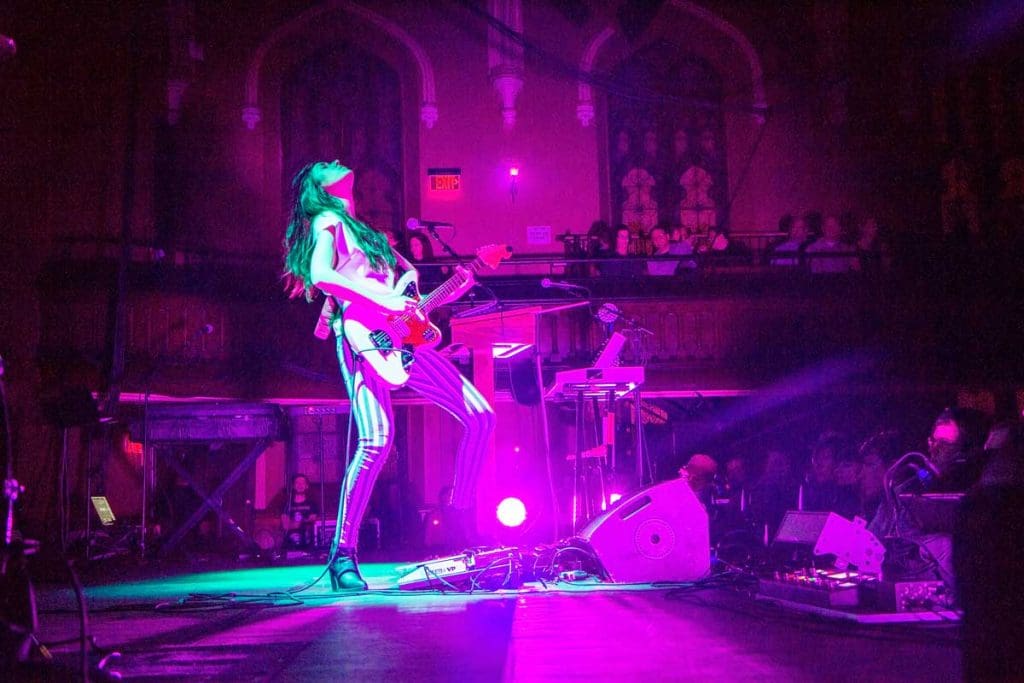 The Loomer Workstation – Sarah Lipstate Artist Series Edition features an augmented photo collage by Sarah. The art was created by hand-painting 16mm film with India ink and acrylic paint, which was then scanned and recreated using Keeley's UV printers over a powder coated case.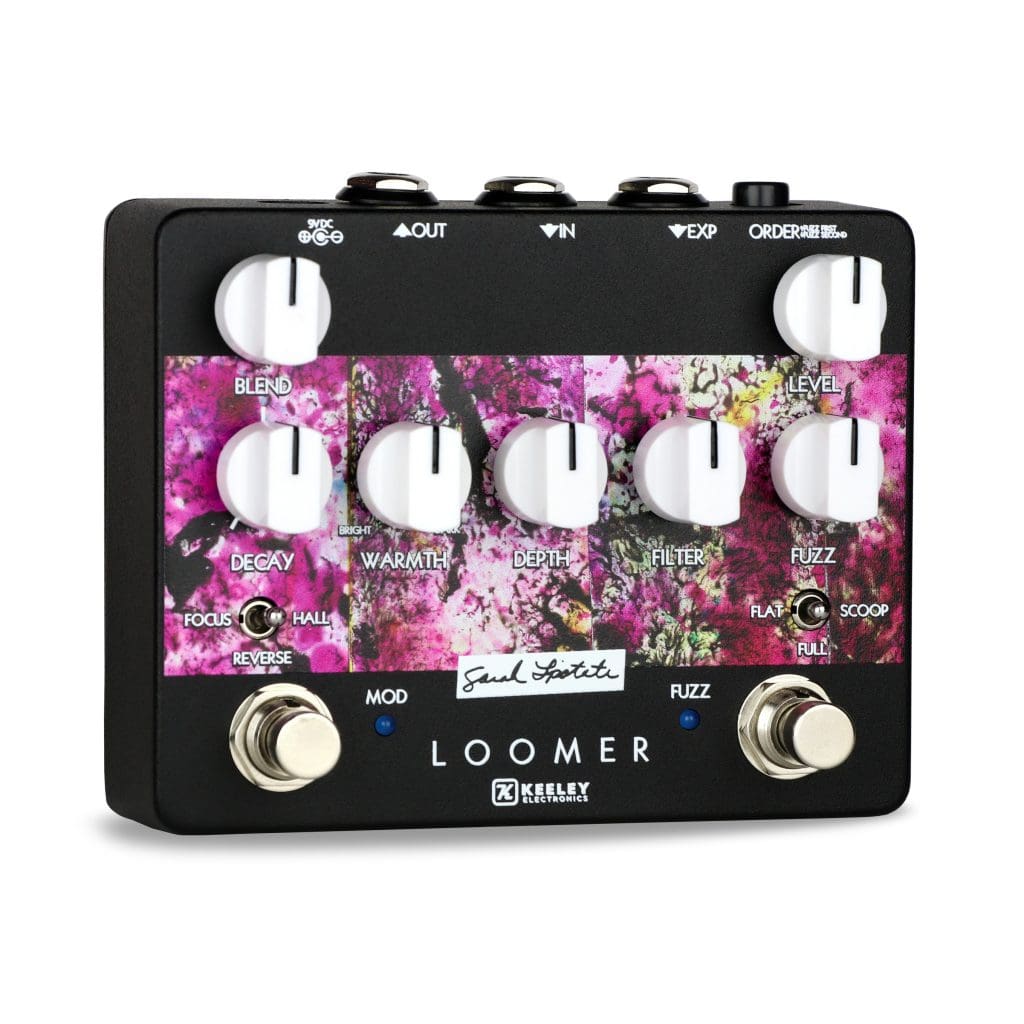 The Video: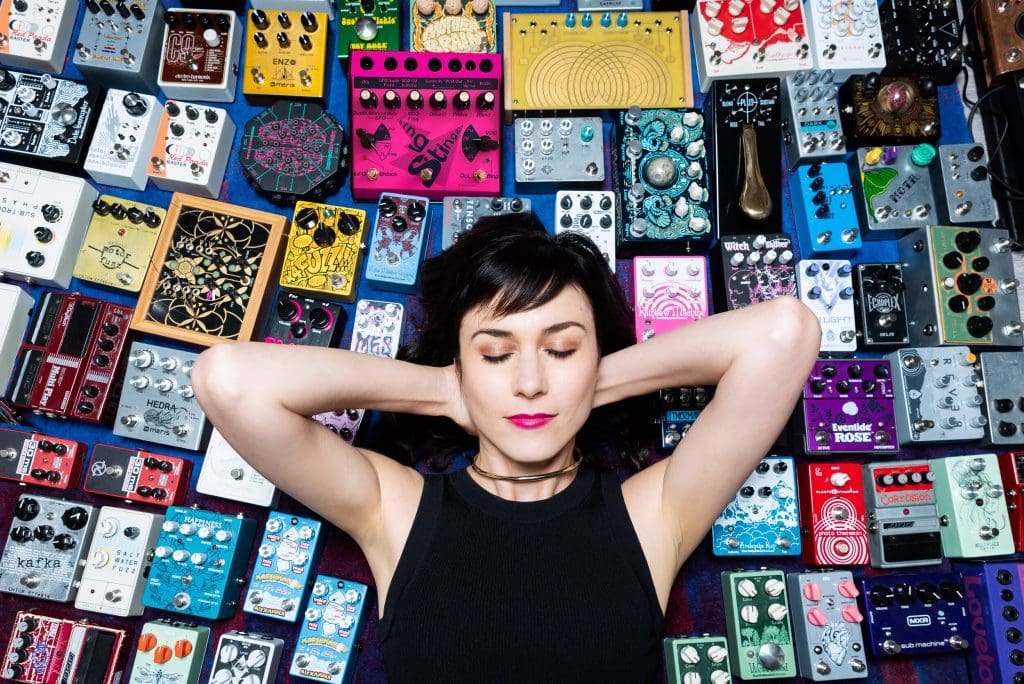 Jesus, Mary, and Reverbs
Can't live without these three and the new reverbs are born of a Shoegaze dream.
Hall
Super long ambient wash with the ability to add octave regeneration in the feedback loop.  More than shimmer it's more like ascension shimmer.
Reverse
Set different delay times with the Decay control which gives you rhythmic reverse.  This is based on the Yamaha SPX90 and the Alesis Midiverb II. This is not a true reversed reverb as it reads through a delay line at various points in the delay while increasing in volume.  The Decay control is more of a switch in that it is chooshing between 8 different set "decay" times: 150ms, 200ms, 250ms, 300ms, 350ms, 400ms, 450ms, and 500ms allowing you to set all kinds of delay times in which the notes come back at you.
This is where it gets really cool.  The vibrato in this mode is envelope controlled. The range runs from 0 to 50ms of time shift.Tone control is loosely based on the Jazzmaster rhythm tone control with a low pass filter centered at 156.6Hz  Strum hard at it pitch bends like you are playing the trem bar on a Jazzmaster or Jaguar!  Combine the two for an unreal dual-guitar player effect!
Soft Focus
Because all of the reverbs can go All-Wet by means of the Blend Control, this is a great approximation of the Yamaha FX500 patch. Soft Focus Reverb features a dense reverb with two delays in parallel (one set for 250ms, the other set for 380ms.)
Muffside
Grabs you by the fuzz.  When you're a gazer, you can do those kinda things.
About Sarah: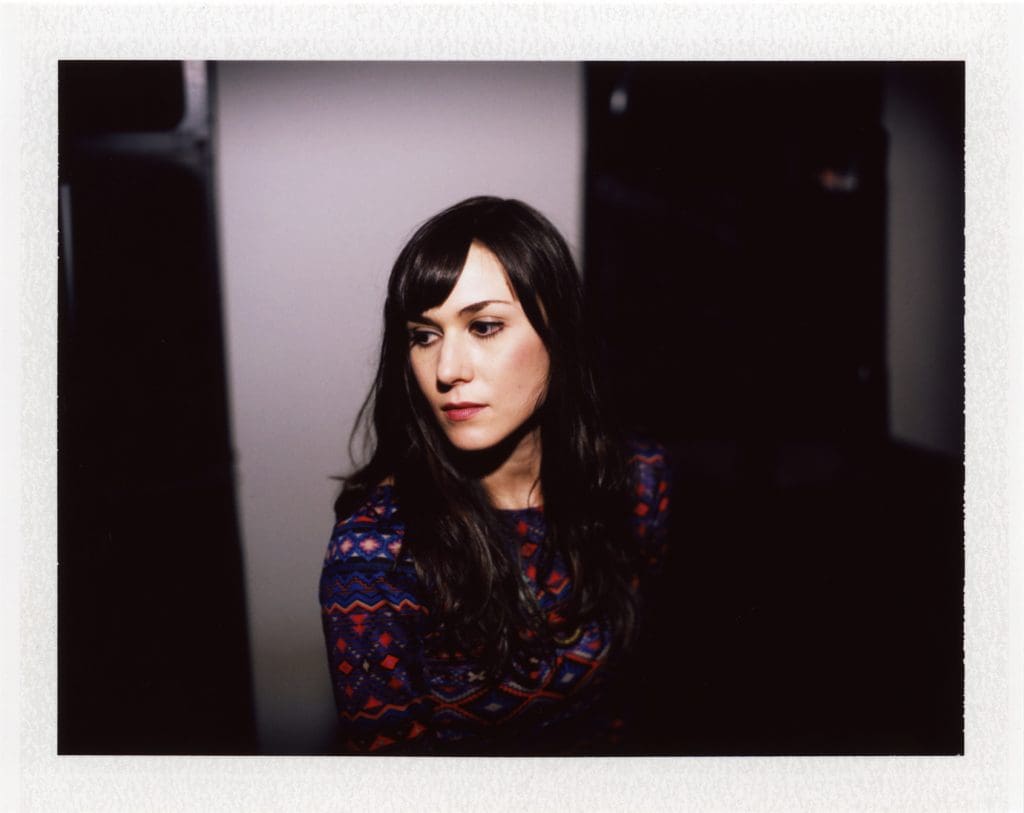 Noveller is the solo electric guitar project of Brooklyn/Austin-based composer and filmmaker Sarah Lipstate. Handling the guitar as her muse, Lipstate summons a sonic palette so rich as to challenge the listener to conceive of how it's housed in a single instrument manipulated by a solitary performer. Her one-woman guitar soundscapes have captured the attention of NPR, The Village Voice, Time Out New York, and The Wall Street Journal. She released her first two full-length albums on Brooklyn noise label No Fun Productions in 2009. In 2010, Lipstate started her own imprint, Saffron Recordings, as a vehicle for releasing the Noveller full-length 'Desert Fires' and a split LP between Noveller and unFact (David Wm. Sims of the Jesus Lizard) titled 'Bleached Valentine'. In May 2011, she released the critically acclaimed 'Glacial Glow' jointly through Saffron Recordings and Weird Forest. She teamed up with Important Records and Taiga Records in 2013 to release the highly anticipated followup album 'No Dreams'. In July 2014, Shelter Press released a vinyl pressing of a collaborative effort between Noveller and thisquietarmy. Lipstate's newest full-length, 'Fantastic Planet', arrives on January 27th, 2015, on Fire Records. Noveller has toured the U.S. and internationally, at times supporting acts such as St. Vincent, Xiu Xiu, the Jesus Lizard, U.S. Girls, Aidan Baker, and Emeralds. Lipstate has collaborated with several renowned musicians, including live improvised duo performances with Carla Bozulich (Evangelista, The Geraldine Fibbers), David Wm. Sims (the Jesus Lizard, Scratch Acid), Lee Ranaldo (Sonic Youth), and JG Thirlwell (Foetus, Manorexia). She has previously performed as a member of Cold Cave, Parts & Labor, and One Umbrella. Lipstate has also participated in Rhys Chatham's Guitar Army, Ben Frost's "Music for 6 Guitars" Ensemble, and Glenn Branca's 100 guitar ensemble. Lipstate joined the hit podcast Radiolab on a nationwide tour of their live show, Apocalyptical, performing a live cinematic score for their show along with fellow musicians Glenn Kotche (of Wilco) on percussion and Darin Gray on upright bass.
Instructions: