Introducing our 20 for 20 series, a new line of Custom Shop finishes!
Each of the 20 colorways will feature our 20 for 20 insignia, and will be limited to 20 units each. Once they're gone, they're gone forever!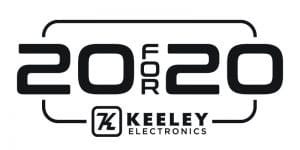 Note: Due to the current COVID situation, we may need a little extra time to fill and ship orders. Please be patient!
The Realizer 20 for 20 editions will begin shipping the week of 08/03/2020.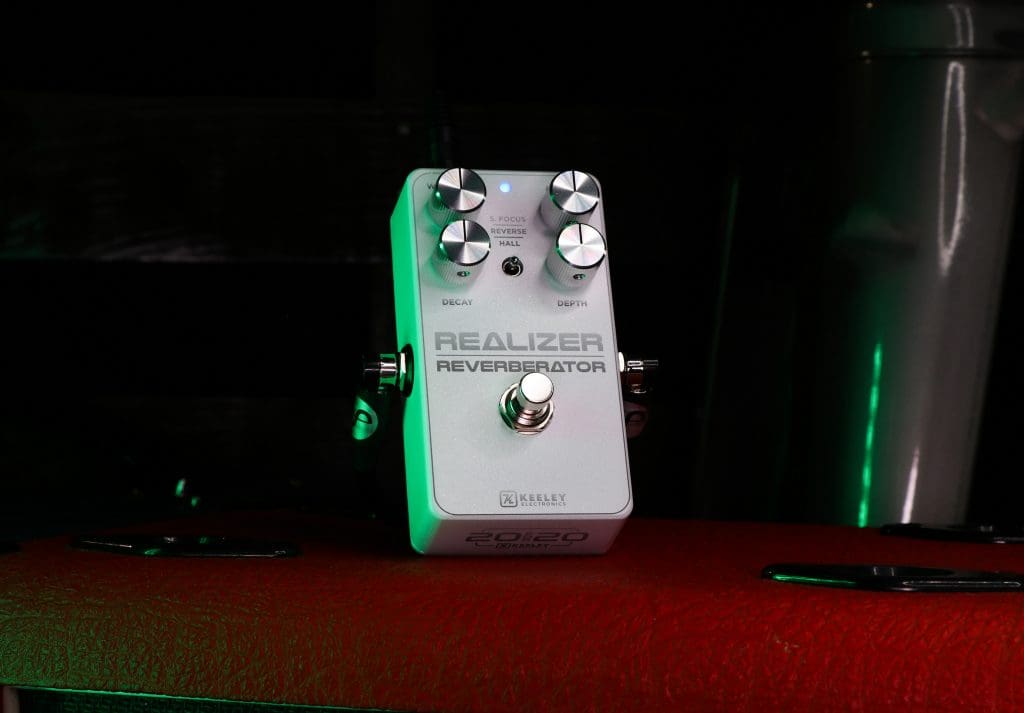 Realizer Reverberator in a Gleaming Matte White Metallic colorway!
The Realizer is the newest spatial offering from Keeley Electronics. Based on the left side of the Loomer Workstation, the Realizer is the perfect reverb pedal for shoegaze and ambient guitarists who have already found their perfect fuzz tone.
The Realizer is finished in a matte sparkle white enclosure with chrome aluminum knobs. Featuring minimal, 20 for 20 style graphics, the Realizer looks as dreamy as it sounds. Grab your favorite offset guitar, kick on the Realizer and take a dive into the hazy, atmospheric sounds that you've always dreamed of.
---

The Keeley Realizer offers 3 distinct reverb modes:
Soft Focus – A lush, surreal recreation of the popular Soft Focus patch from the Yamaha FX500 multi effects processor, a late 80's rack unit that was used to achieve many signature delay and modulation effects used in the early 90's. Adjusting the DECAY control changes both decay time of the reverb and feedback for the dual delay. DEPTH controls depth of all 4 chorus voices.
Reverse (Reverse Reverb) – Inspired by the two most popular rack mount reverb effects of the 80's and 90's, the Yamaga SPX90 and the Alesis Midiverb II. DECAY switches between 8 different fixed delay times from a quick 150ms all the way up to a half second.
Reverse mode also features an envelope triggered vibrato that emulates the pitch bend from a Jazzmaster tremolo bar. Change the DEPTH control will set how deep the 'term bar' is pushed. The WARMTH control in this mode is designed to work like the Jazzmaster rhythm pickup tone control.
Hall (Hall Reverb with Ascending Shimmer) – Hall reverb with an octave up. The output of the reverb is fed into an octave up which then feeds back in to the input of the reverb, creating an infinitely ascending octave feedback loop. The DEPTH control will change how noticeable this pitch effect is.

Demo:
Manual: