Roto Sonic Rotary Speaker – Custom Shop Edition
Custom Shop Edition
Doppler Swirl Maker
Nuanced Rotary Speaker Design
Mechanical Phaser and Vibe Tones
Back for another spin! The Roto Sonic Rotary Speaker – Custom Shop Edition has been a fan favorite for years, and we're happy to offer it yet again. The Keeley Roto Sonic features three Dopple-Swirly-Vibey sounds! It's a three-mode pedal with custom crafted rotary speaker effects. The three modes are Les' Rotary Speaker, Vibro-S mode, and U-Vibe. Fill the stage with organ tones as rich as a dark lacquer. These Doppler effect tones are based on vintage speaker cabinet designs. So dead on perfect, you'll swear you can hear the motor Wurrr. Keeley's DSP has taken these vintage speaker and rotary sounds to a higher level. The Roto Sonic is amazing in detail and nuance, and not just another chorus of bad sounding phasers.
Roto Sonic Features:
Doppler Effect Swirl Maker
Two Brown Cabinets and YuniVibe. It's Where It's At!
Any flavor as long as it's chocolate – Rotary, Vibro, or U-Vibe
Rate and Depth, set the organ grinder's pace and space
Blend in the perfect amount of clean tone, so you're never lost in the mix
9 VDC, 70mA, no battery option
True-Bypass
Designed and Made in the USA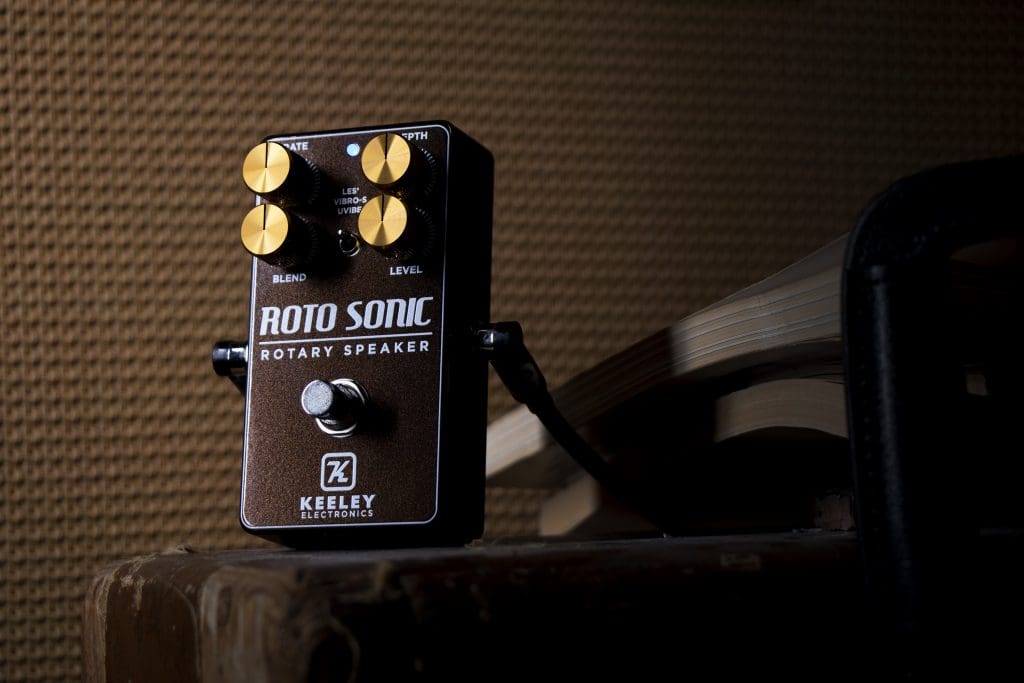 Add some spin to your signal with the Keeley Custom Shop Roto Sonic.
The Roto Sonic features three of Keeley's mind spinning sounds that are often heard on recordings, but rarely heard from a guitar player's live rig. How often has this happened to you? You're the hot new player in a band, and you still don't have a rotary speaker cabinet sound?! You show up at the gig and here comes that part Leslie used to play on the organ, and now you need THAT sound!!! You don't have to go to the Dark Side anymore for Keeley's shiny diamond; it's now here as a stand alone.
A Brief History of Rotary Speakers by Andy Martin and Reverb. Click here!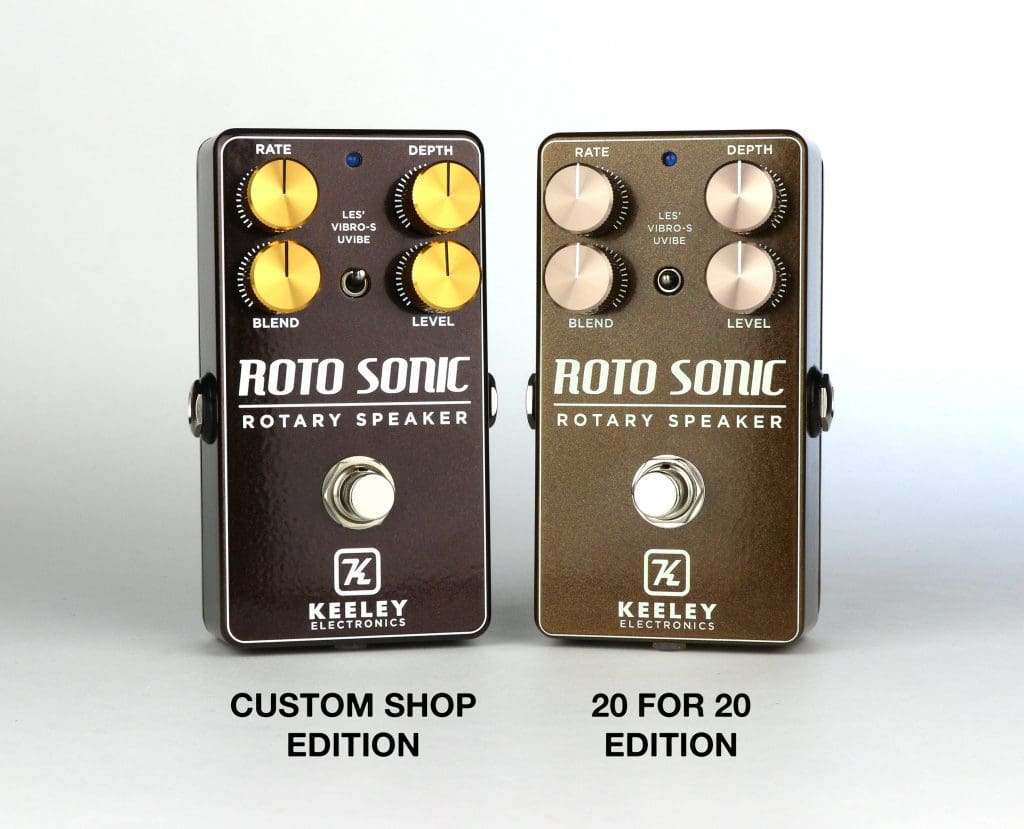 Side by side comparison of our current Custom Shop edition and our 20 for 20 edition from 2020.
Manual: