Stringjoy Keeley Custom Guitar Strings
Choose .009/.042 or .010/.048
Robert Keeley's "Thick G String" Specifications
Made by Stringjoy in Nashville, Tennessee
Begins shipping on or before 12-20-2022
Stringjoy Keeley Custom Guitar Strings
Custom gauge premium strings made in Nashville, Tennessee.
Begins shipping on or before 12-20-2022.
I've dreamed of having my own strings for decades, and now Stringjoy has come through and delivered something I can truly hang my hat on. We modified the width of the G string ever so slightly to improve tuning stability, resonance and feel. We are thrilled to partner with Stringjoy! – Robert Keeley
We worked closely with Robert and the Keeley team to put together two custom string sets that would suit their specs perfectly. With an overall balanced tension set, accented by a slightly heavier 3rd string for a more natural tension transition from the 3rd to 4th strings, these sets are built to take anything the Keeley team or any of their fans can throw at them. – Scott from Stringjoy
Stringjoy Keeley Custom Guitar Strings Specs
Keeley Electronics Super Light
.009   .012   .016   .024w   .032   .042
Keeley Electronics Light
.010   .0135   .018p   .026w   .036   .048
About Stringjoy
First things first, great guitar strings start with great materials, and at Stringjoy we use only the best. Our high-carbon steel core wire is drawn to exacting tolerances (down to the 10,000th of an inch) right here in Tennessee. We source our wrap wire from different drawers depending on the material type and the particular strengths of each source, but the vast majority of our wrap wire is also sourced from within a 150-mile radius of our Nashville shop.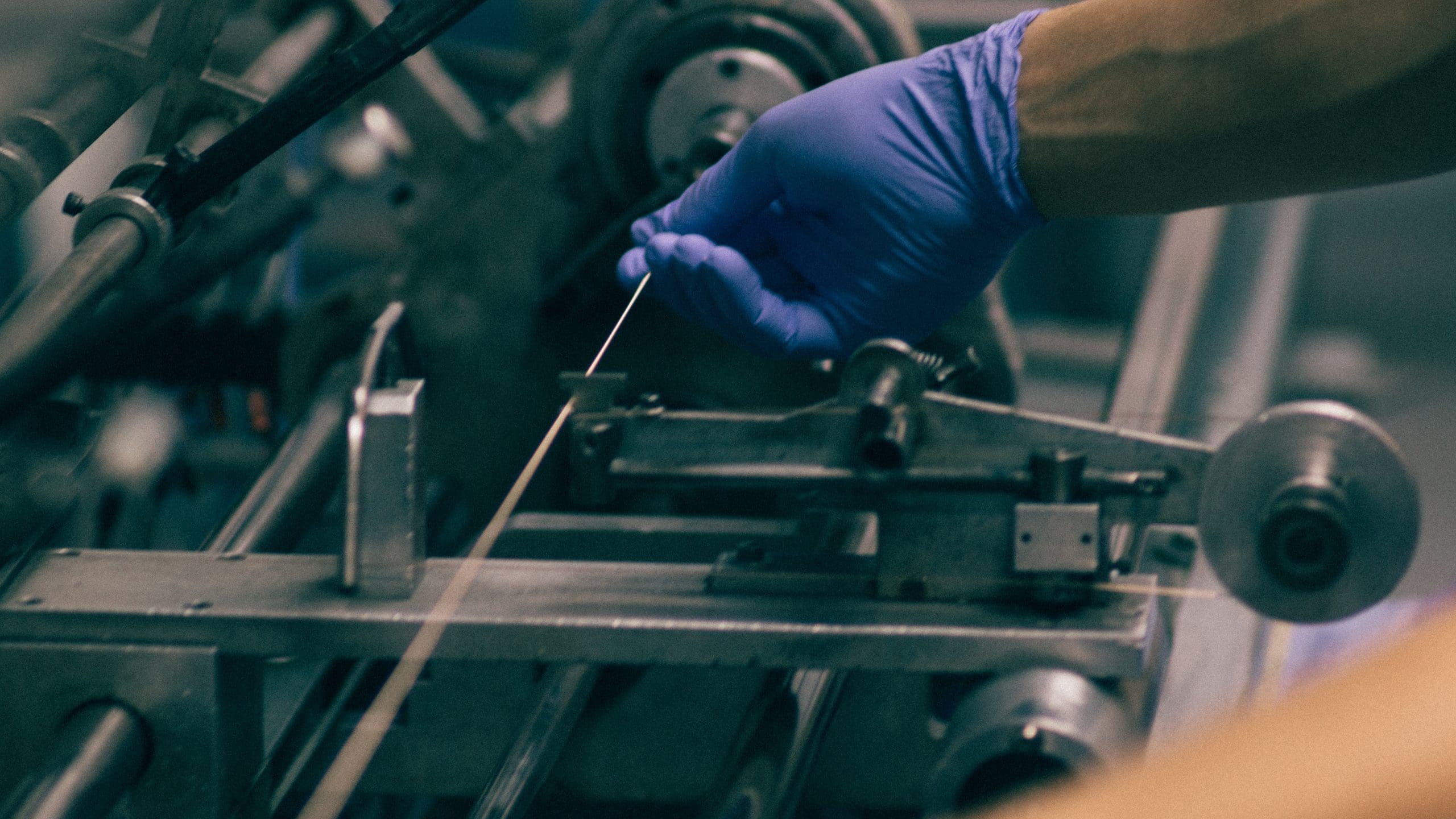 Unlike any other company that we know of, we vacuum seal all of our wrap wire spools when they arrive to us and in between production runs to ensure that all of our wire remains as fresh as the day it was drawn. Every spool of wire is inspected for gauge accuracy, strength and finish quality before, and during, the winding process. Even though we only work with drawers that do consistently excellent work, no one is perfect, and when it comes to our strings we leave nothing to chance.
Learn more about Stringjoy here.