Synth-1 – Nick Reinhart Artist Series
Synth-1 – Nick Reinhart Artist Series Edition
Single Note Synth Fuzz
Reverse Attack / Swell
Bandpass Filter Control
Begins shipping 03-22-2021
Introducing our Artist Series, a new line of Custom Shop takes on our favorite Keeley pedals!
Each of the Artist Series pedals will feature artwork from their associated artists, as well as an Artist Series bottom print.
A portion of the sales of the Artist Series will go towards helping artists navigate these uncertain times.
The Nick Reinhart Synth-1 will begin shipping on 03-22-2021.

Synth-1 – Nick Reinhart Artist Series Edition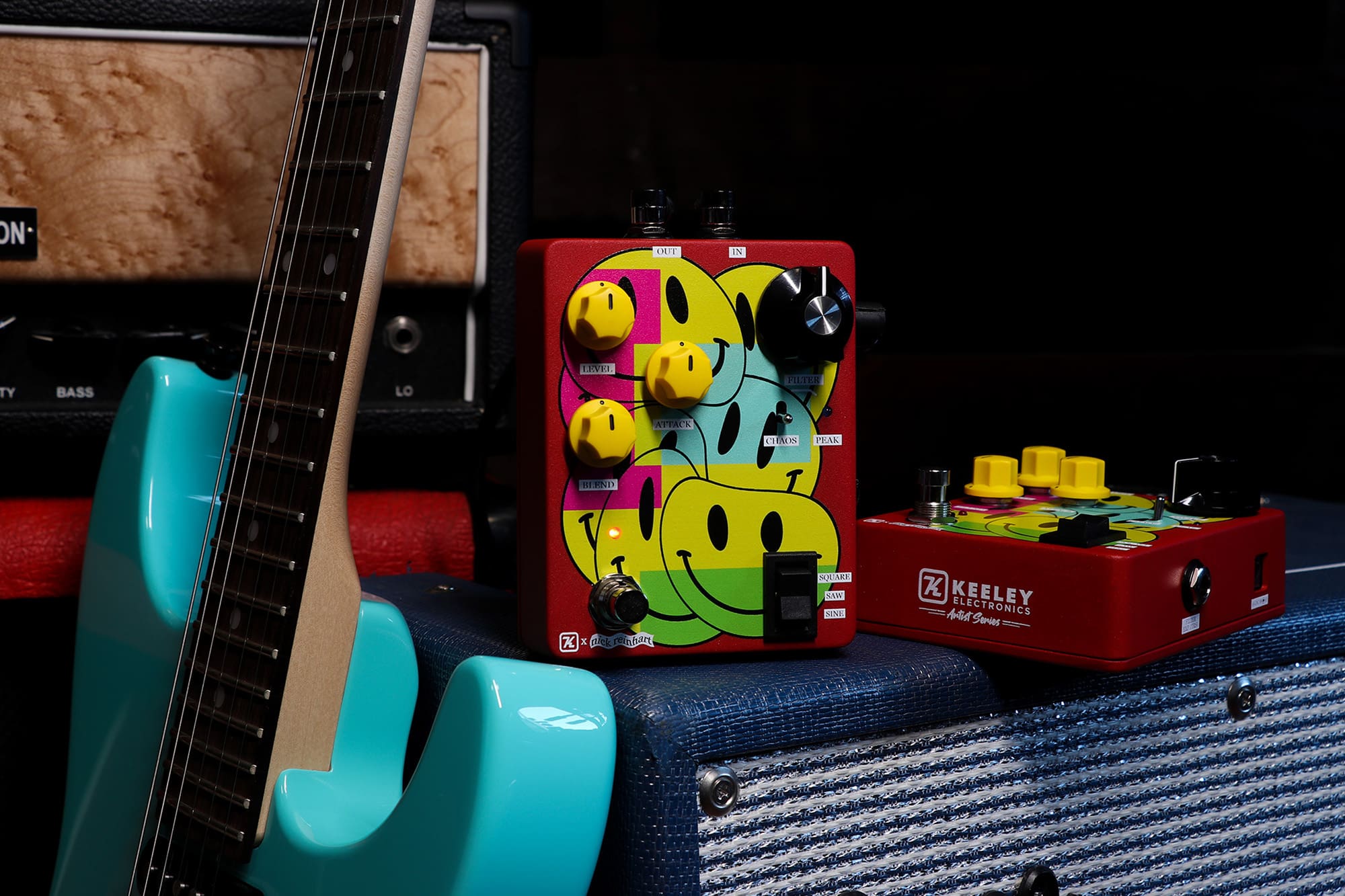 The Synth-1 allows you to create fuzzed-out synth waves!
Use the Filter and Blend controls to mix your guitar with the fuzz from the synth.  Go from churning slow-gear reverse swells to sounding like a light saber.
The Keeley Synth-1 is a guitar-triggered, single-note wave generator.  You control the tone of the wave with the Filter Control.  The lead-in time or swell of the note is controlled with the Attack knob.  Then use the Blend control to remove the natural tone from your guitar as you slide through synth-sounding fuzz waves.  Use an expression pedal to control the Filter, and now you have Wah-Wah-like control of the Synth-1.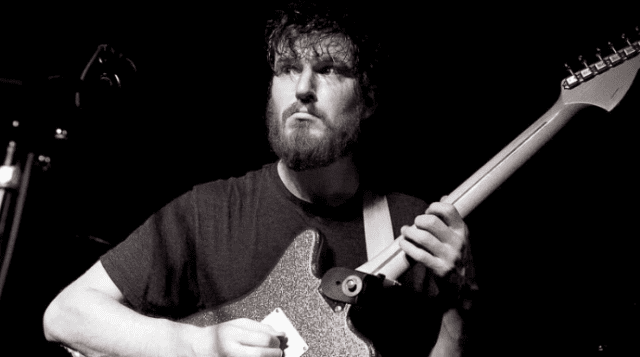 The Synth-1 – Nick Reinhart Artist Series Edition features an illustration by Nick. The art was recreated using Keeley's UV printers over a matte red powder coated case.
Synth Wave Generator – Create fuzzed-out, single note synth sounds
Reverse Attack – Volume Swell Effect – put your guitar in slow gear!
Chaos Switch – change dimensional triggering and octaves and stuff
Filter – shape the EQ and tone of your fuzz wave
Wave Selector – change wave modes on the fly with your foot!
Control the Blend of your natural guitar and the wave generator
Side Mount Expression Jack for TRS control of the Filter
Top Mounted Jacks, True-Bypass
Designed and Made in the USA
$179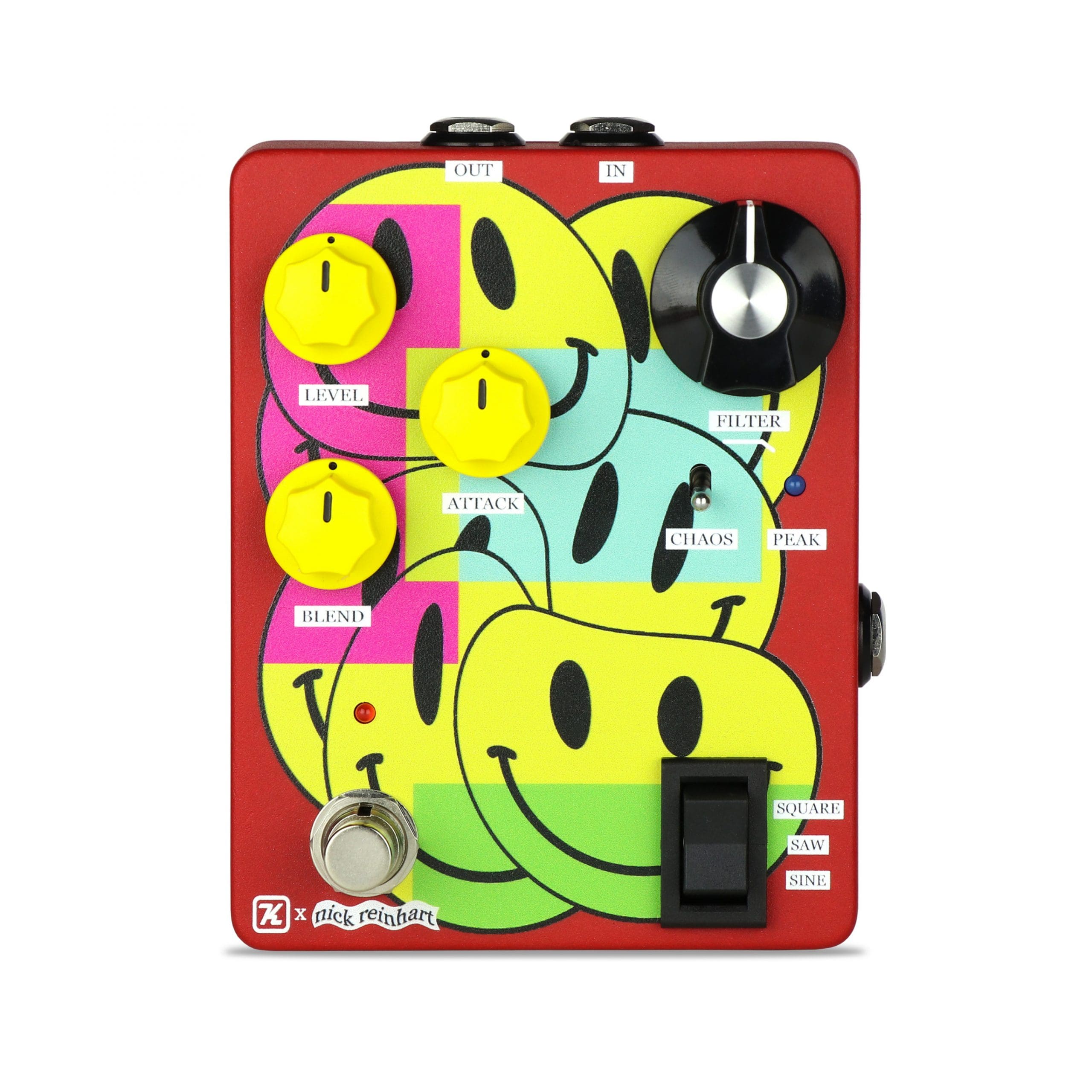 From unnatural fuzz noises to pseudo-harmonic, random glitchy counterpoint, the Keeley Synth-1 makes you the Master of the Art of Noise.
About Nick: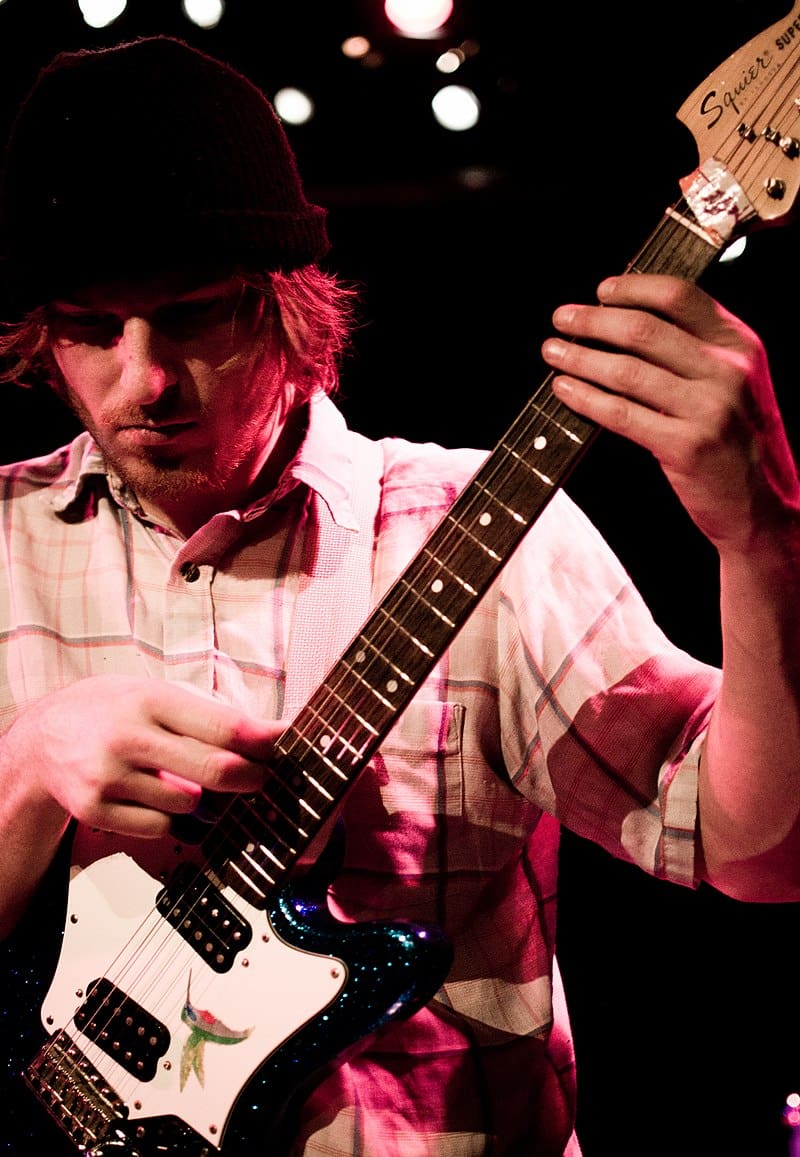 Nick Reinhart is an American musician and songwriter. He is best known as the frontman of the band Tera Melos, of which he is a founding member. Reinhart is known for his unorthodox guitar playing style characterized by quickly alternating rhythmic patterns and heavy use of guitar pedals and samplers. Aside from Tera Melos, Reinhart is also a member of the supergroup Big Walnuts Yonder , and the collaborative project Bygones (with Hella and Death Grips drummer Zach Hill).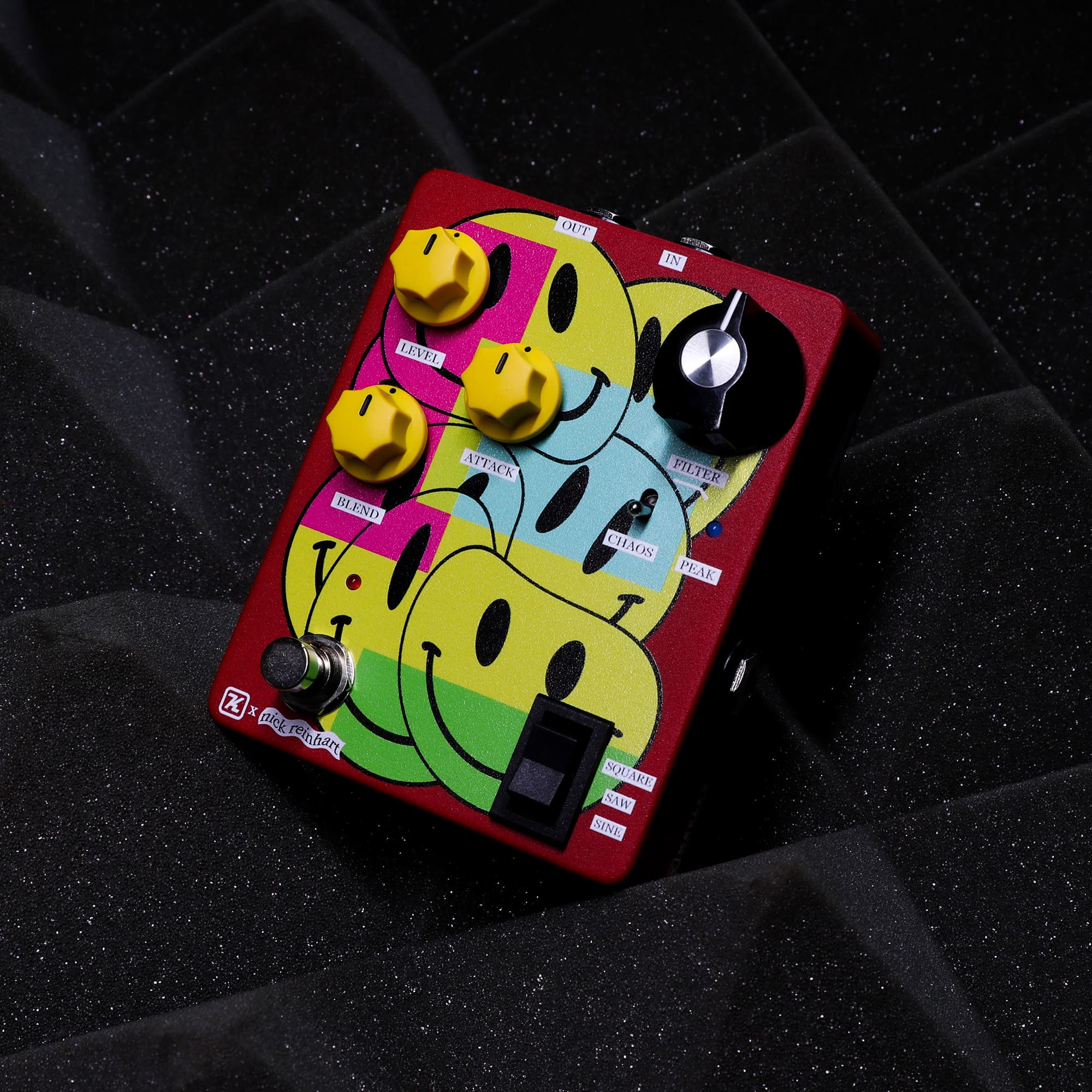 Nick's Video:
Other Videos:
Instructions: