INDIVIDUAL X SERIES PAGES COMING SOON – HOLD TIGHT!
RKFX X Effects
10 New X Designs
Where extraordinary is still extant
X PEDALS
Ten limited edition effects pedals from Keeley on the same day to end 2018.
I was looking at a prototype on my design bench that had the old embossed tape-style labels for the controls.  After  not landing on a visual design for a new pedal I'm working on for 2019 I thought, I should just produce it with a stripped down prototype look.  That would be fun!  Then I started to think, heck what would it look like to have a few pedals with old "analog printed labels"?  What if I did x-number of pedals that way?  What About X Pedals?!         🙂
I own a pedal company, I'll just make my own ten X Pedals!   😉
Well then it got crazy.  Then I had to throw in some new stuff…a brilliant new reverb, a new rotary-vibe pedal, the world's only flawless chorus pedal (yes it's that good sounding), drives, fuzzes, echo, and of course compression!!  Oh, and of course I factored in a way you can even pick up a couple for free.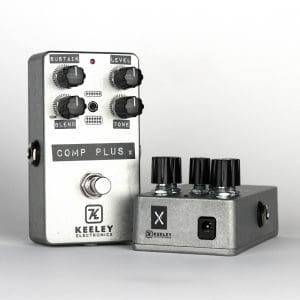 These were not designed for 2019's big release party out in California at the NAMM show. Nope, this started out as a kind of self-indulgent, end of year endeavor.  But alas, I was taught to share, so here ya go.  I made 30 of each of the ten new X Pedals effects for you to put into duty.  Here they are:
Keeley X Pedals
Comp Plus X – The ultimate guitar compressor.  Legendary.  Made Reverb'x best selling list!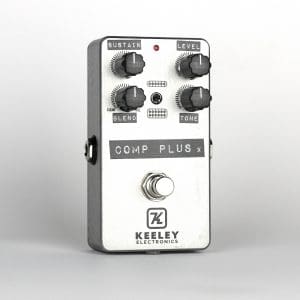 Mezzo Drive X – The ultimate Dirty White Sand.  Our tranxparent, low gain, tube screamin' drive pedal.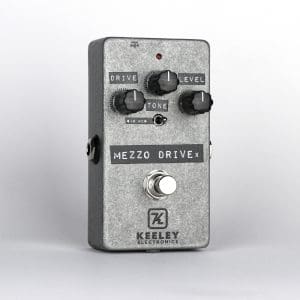 Super Phat X – Tube Amp Tone is still extant, in the Keeley Super Phat X drive!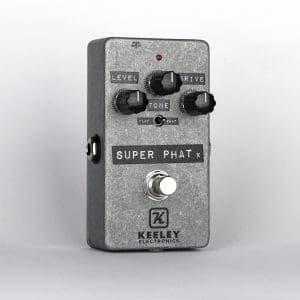 Super Ox X –  Our take on a fabled overdrive.  A Keeley Original.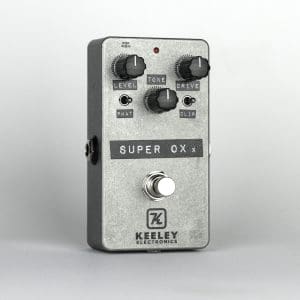 OP Fuzz X – Op Amp Fuzz at its fuzziest.  Thick and Stixy.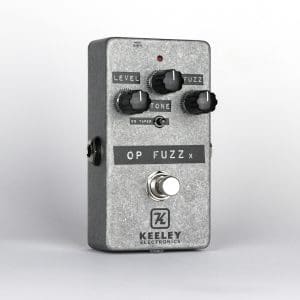 Roto Sonic X – The All New Keeley Vibe pedal with Les' Rotary Speaker, Vibro-X mode, and U-Vibe modes.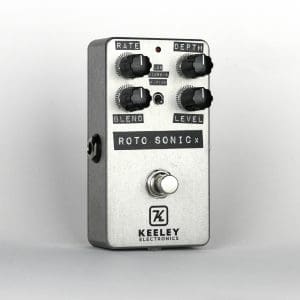 Tri Mod X – The World's Only Flawless Chorus Pedal.  Yeah, it sounds that good.  It Is The X Factor.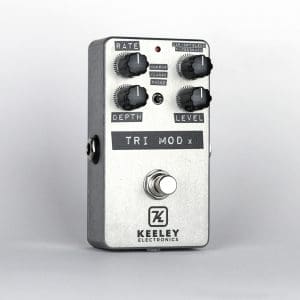 Tri Verb X – Three of Keeley's extra large reverbs, together for the first time. Spring, Plate, and Chamber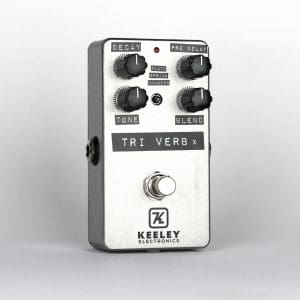 Tape Echo X – Magnetic Tape Echo is the best. Especially with our cavernous X modulation added to your delays!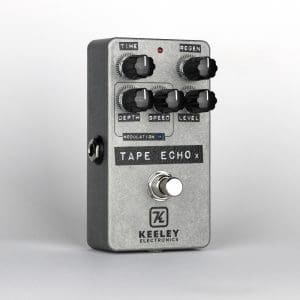 Super Bass X – The incredibly tight and extra fat Keeley Bass Compressor. Simply the best bass compressor available.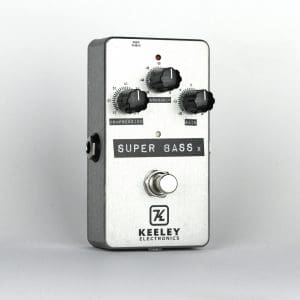 I priced them all at $149 each.  Buy 4 get the 5th free!  Buy 8 get all ten!!! I lowered the shipping so that it's only $5 each in the US and only $25 each international.  Pedals ship January 4th when we reopen to start 2019!