Begins Shipping 09-03-2019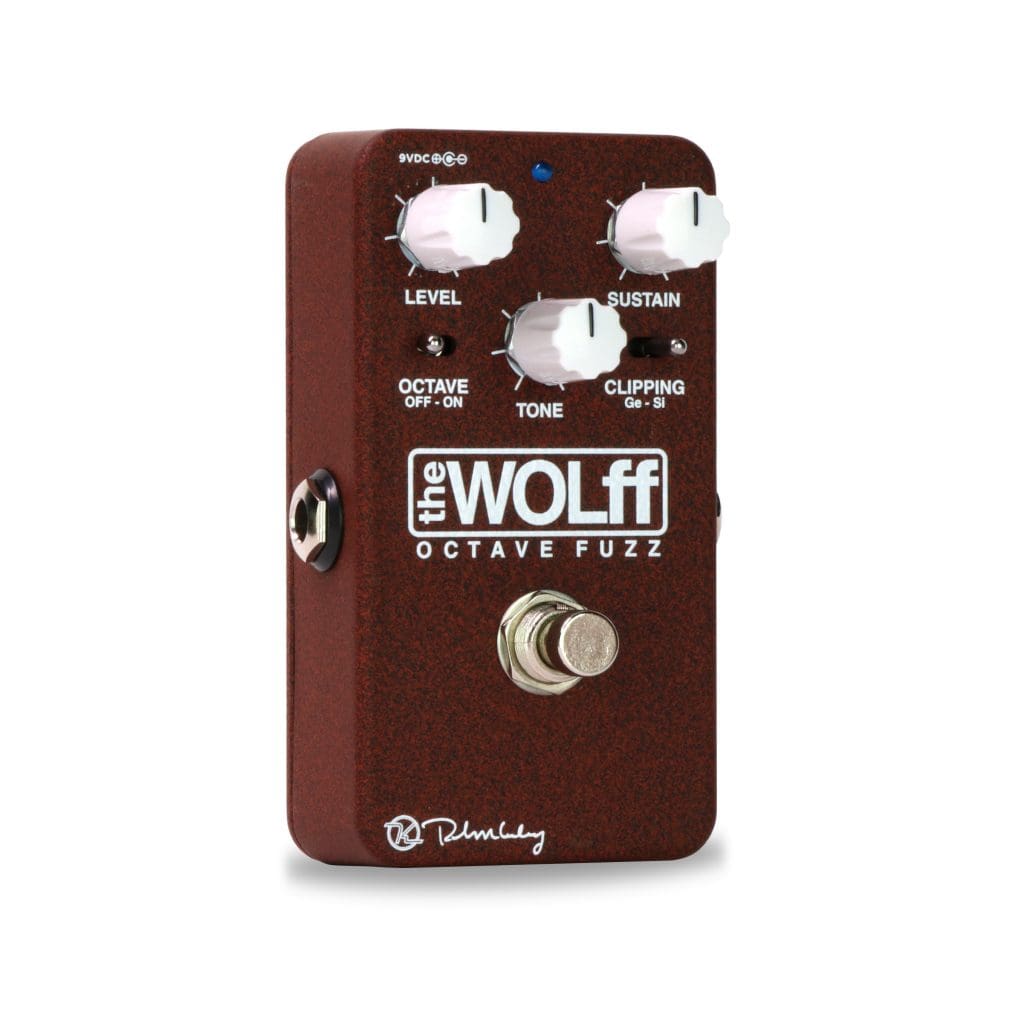 Wolff Octave Fuzz
The Keeley Wolff Octave Fuzz is based on the vintage fuzzy Fox Tone Machine. With the right blend of germanium diodes for the octave and vintage Nation Semiconductor transistors from the 1960s and you have a super crazy octave-fuzz!
This fuzz sound made famous by guitar greats such as Peter Frampton, Adrian Belew, and Trent Reznor is now available from us with a few careful tweaks to limit noise, increased octave performance without as many bad sounding inter-modulations. Perfect for anything from Hendrix to the White Stripes. Create your own gnarly fuzz world with the Wolff Octave Fuzz!
Octave up is switchable. Clipping is switchable between silicon and germanium diodes.
100% Hand Built in Edmond, OK
This limited run of Wolff Octave Fuzz pedals is tuned to perfection. They are 100% built by hand with thru-hole components.