XIX Anniversary – GEx2 Germanium Compressor + Germanium Overdrive
Our XIX Anniversary Pedals are now available, and will begin shipping September 17, 2020. Due to the current COVID situation, please allow us some extra time to safely build, test, and package these pedals. Your patience is greatly appreciated!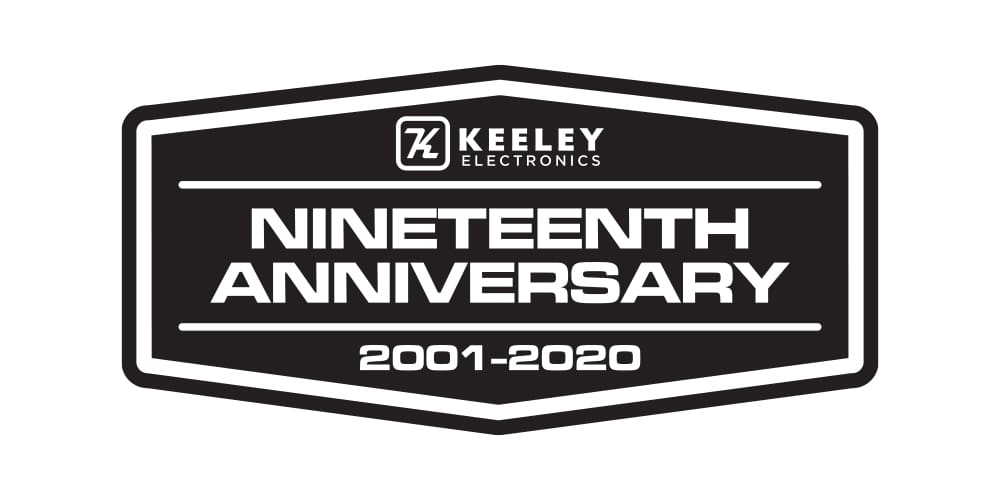 We are thrilled to be celebrating our 19th Anniversary, and to commemorate this event we're proud to announce three new offerings!
Introducing the XIX Anniversary GEx2 Germanium Compressor + Germanium Overdrive, our very first Dual Germanium Compressor + Germanium Overdrive!
Limited to 100 units.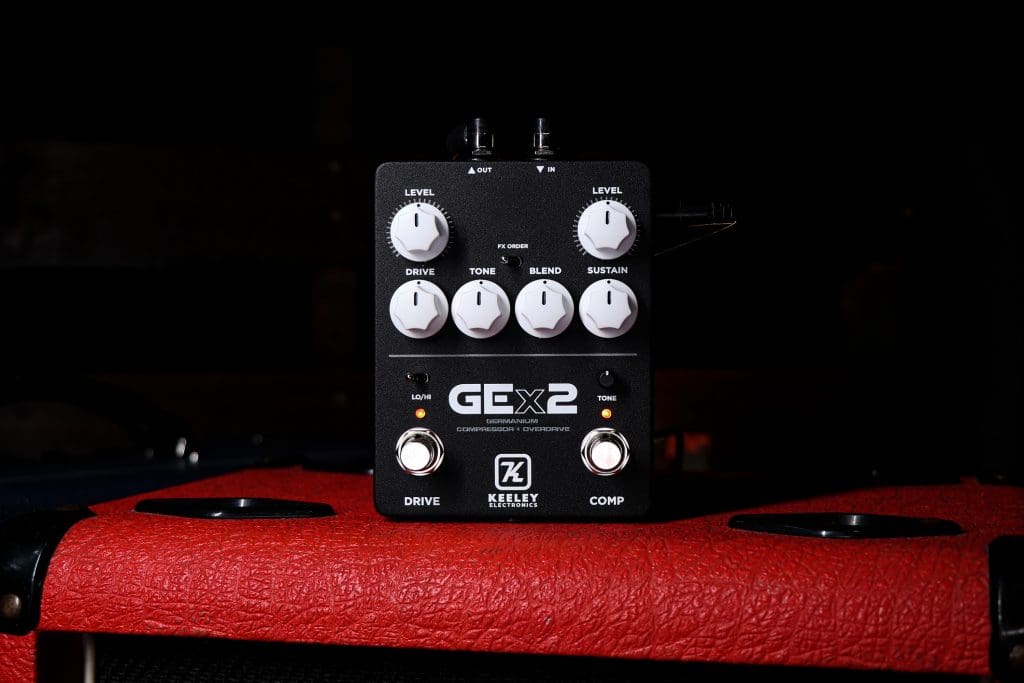 The GEx2: The New Germanium Compressor Plus and Germanium Overdrive Experience
Two-Mode Overdrive: Choose between Lo and Hi Germanium Overdrive modes.
Dual Mode – Lo, tighter OD or Hi gain, saturated tone!  You choose!
One of our best Overdrive circuits ever, now fueled by Germanium!
Germanium-powered Compressor with Clean Blend and Tone Control – Blend in any amount of clean signal for punchy chord work and use the Tone Control to brighten the highs.
Plus Features: Tone and Blend – Perfect for Humbuckers and Single Coils!
Blend for Manhattan style compressor and Tone for treble boosting.

Designed for Pro Boards, Effects Order Switching, and Effect Insert
Pedal Switcher Ready!  Simply connect to your pedal switcher with TRS cables and control each side of the pedal independently.
Switch the Order of the Compressor and Drive for instant change to feel and response of your combo.
Use TRS insert cables to place effects between the Compressor and Drive like phasers, wahs, or other dirt boxes!

Tone Foundation
The GEx2 has been carefully crafted to deliver professional, Germanium-powered Compression and Overdrive, which come together to give you the premium control over your guitar tone. The GEx2 is a sound 19 years in the making!
Compressors and Overdrive are a fundamental part of the guitar recording process. They are also essentials for live guitar performance. You have two ways you can combine the beautiful midrange of overdrive and the benefits of compression and sustain. Most people run compression before overdrive in order to reduce the potential for idle, static noise. There are times when you want added sustain and therefore might need the compressor after overdrives, because using compressors after overdrives offers players a very warm and rounded, smooth and even tone with tons of sustain. And then you may need to return to the conventional routing, because compression before drives gives you a consistent gain level. Problem solved! Each half of the flexibly routed Keeley GEx2 Compressor + Drive provides tons of volume for boosting and pushing your amp, with each half offering essential tone shaping controls to perfectly sculpt the core of your guitar's sound.
The GEx2 Germanium Compressor + Drive comes with TRS insert jacks to allow you to divide the pedal into two units. Insert effects between the two sides! Compressor into delay into overdrive, anyone? Maybe swap that for overdrive into delay into compression.
For nearly two decades, from nearly every Nashville session-ace to the praise and worship player at church, from Steely Dan, Steve Vai, Johnny Hiland, Daniel Donato, Arianna Powell, to Nicholas Veinglou, the Keeley Compressor and various Keeley Overdrives have been a part of these performing, recording, and touring sounds. Now, these two epic tones are together in one Germanium-fueled stomp box that is easy to use and full of features.
Be sure to read about all of the XIX Anniversary Pedals, available exclusively at RKFX.com!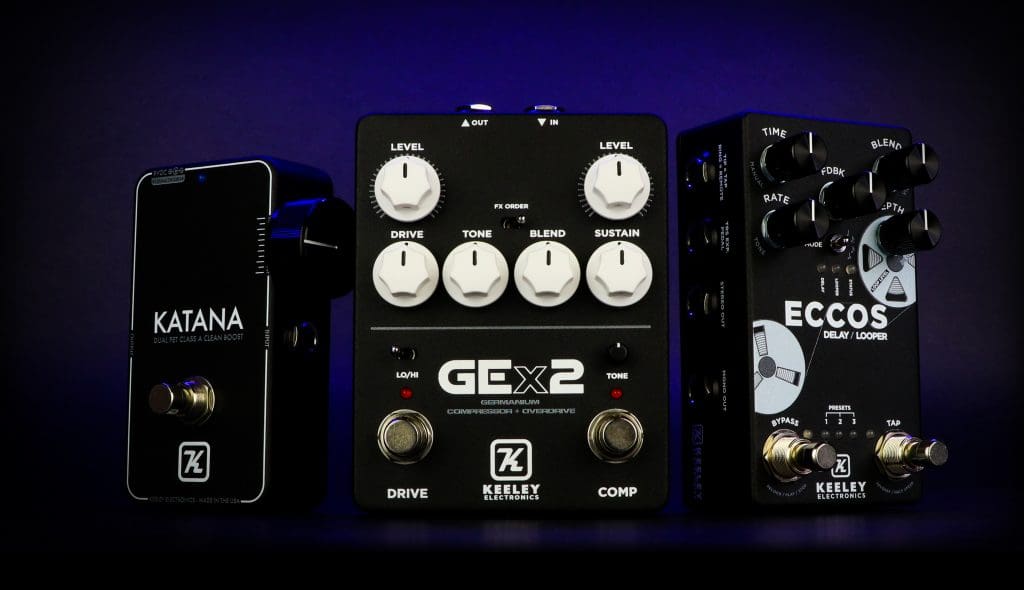 Demo Video:
Instructions: