Our most bombastic fuzz ever!
Tons of gain and volume on tap
Refined Filter controls – 3 distinct EQ profiles
Available exclusively at Reverb.com through The Guitar Store
The Moon Op Amp Fuzz is a supermassive destroyer, spinning galaxies of gain. Tidal wave bass response gives you tones heavy as gravity itself. The filter control offers an expanded range of usable tones and the filter switch gives you three distinct EQ phases: Scooped Mids 'classic', Flat EQ, or Full Range. Feed the Moon Op Amp Fuzz with your favorite drive pedals and unlock worlds of complex tones.

Megatons of volume and gain, an incredibly musical filter range, and three distinct EQ Modes makes for a stellar fuzz experience.
The Moon Op Amp Fuzz is a The Guitar Store Seattle exclusive, offered through Reverb.com. Click here to buy now!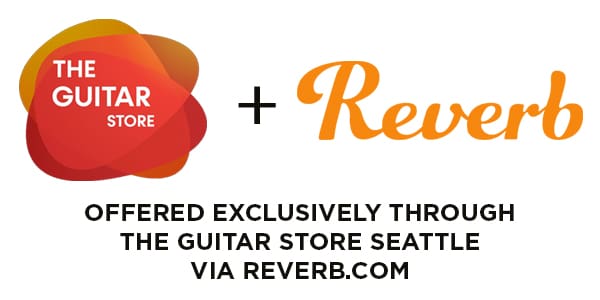 We are proud to offer the most powerful and bombastic 'wall of sound' fuzz that Keeley has ever made.
Moon Rise
The Moon's massive sound is achieved with a quad op amp delivering four stages of gain and fuzz.  This circuit has its roots in our popular Dark Side pedal. In that design we tailored the tone and gain of the pedal to be a vintage sounding fuzz for lead work. We wanted to go 180 degrees in the other direction with the Moon's tone. We set out to achieve infinite sounding dreamy deep fuzz. This is a punishingly heavy op amp fuzz designed to extend your guitar or bass frequencies as low as possible. This also means that your lead tones are as harmonically as rich as possible. So thick is the fuzz that your notes will rise and peak into brilliant feedback. Keeley's most lunar sounding pedal: Moon Op Amp Fuzz.
"The new Moon Fuzz could be considered a heavily modified Rotten Apple (or Dark Side), but this circuit has changed so much that it 's really a different design. Here we stack the gain stages differently and add low-end in a different area of the circuit,  thus giving much more gain without the bass eating up the headroom. The tone control has also been re-imagined to tighten up the range. It comes out 'cleaner' and much more gainy at the same time!" – Robert Keeley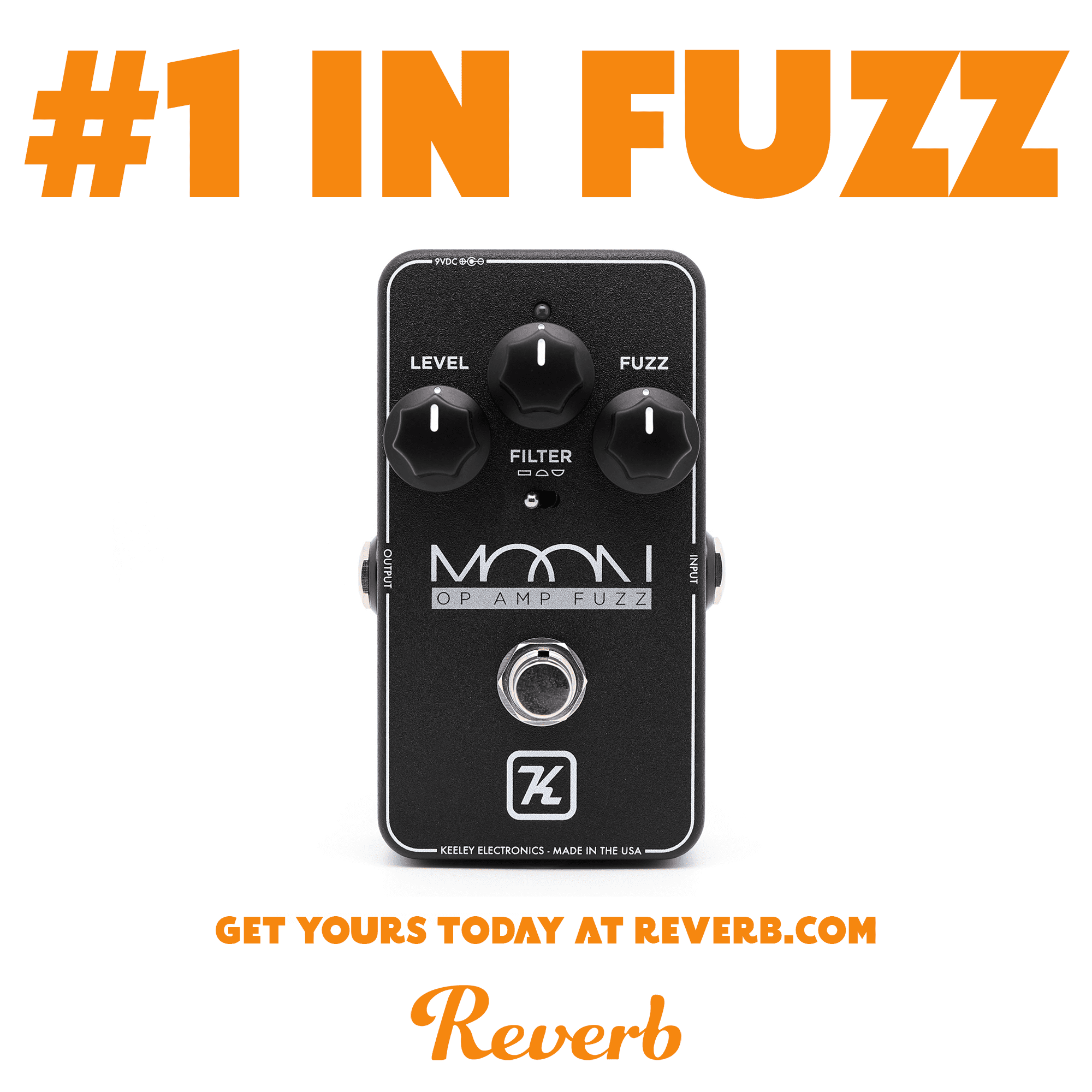 Moon Set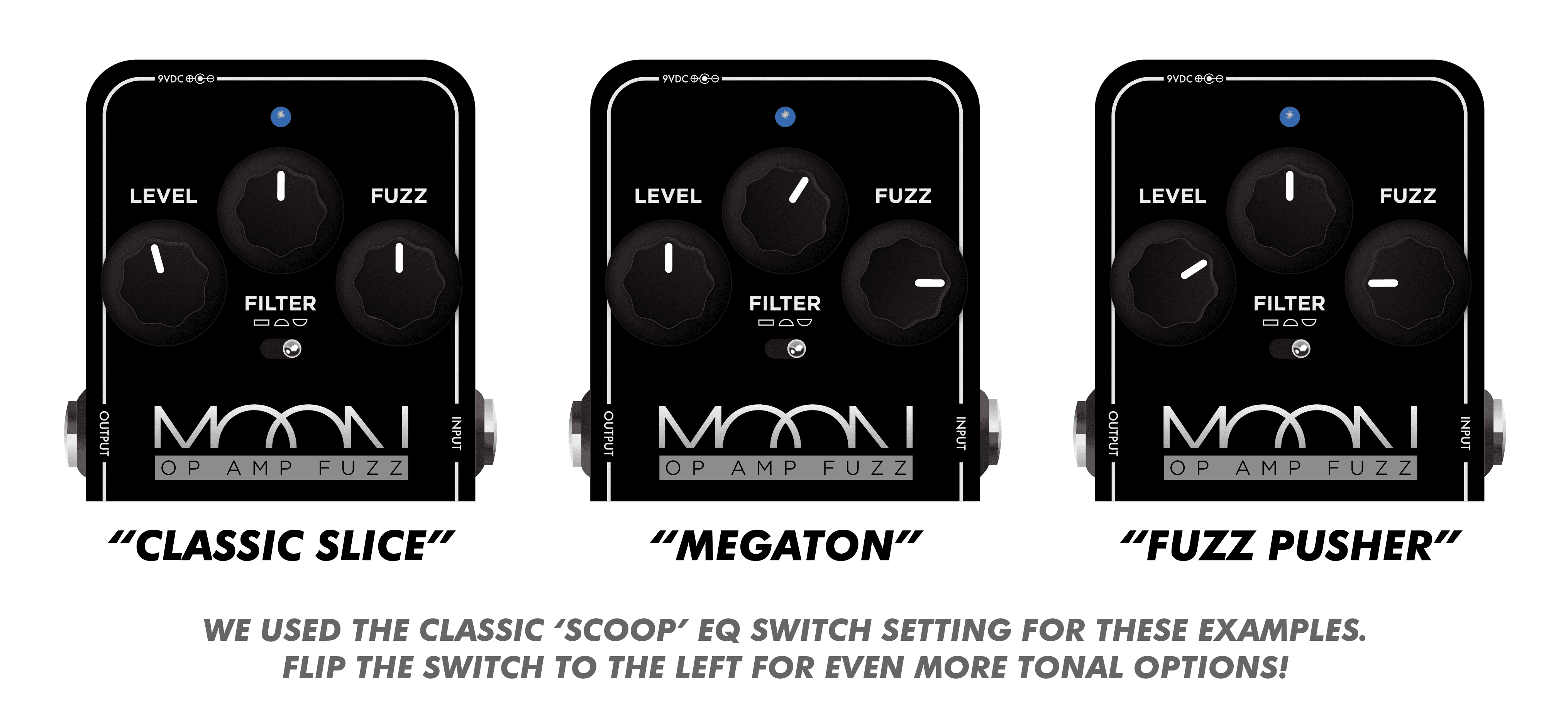 Moon Guide